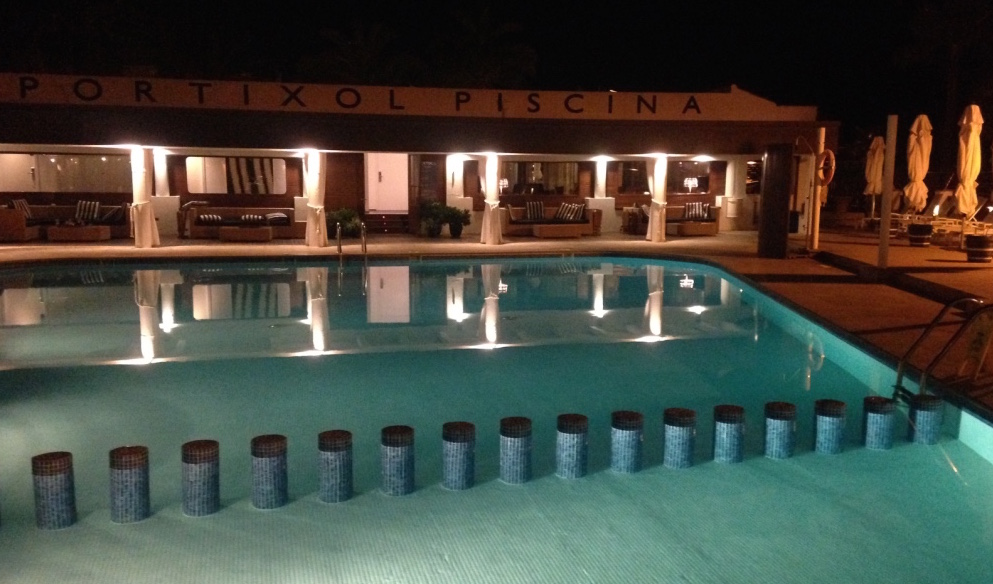 Whatever your experiences of Mallorca as an island destination, Palma has always been a tricky one to love wholeheartedly. I remember first coming here years ago, immediately after the Puro Hotel made it a fashionable go-to place for the young and carefree. But despite having all the ingredients to be the perfect long weekend escape – even after all these years, it continues to let itself down a little as a getaway destination.
Stuck in its parochial ways and never quite delivering on the promise of a sophisticated seaside address, Palma has always been more of a transient place to stop over, en route to somewhere more interesting; be it Deia, Soller or one of the other Balaeric islands. Yet with each return visit, I've somehow still managed to find great haunts like the fabulous Simply Fosh (now rebranded to Marc Fosh) and the Hotel Convent de la Missio to name a handful.
On my travel list for a long, long time, the Portixol Hotel can only be described as a temple of Scandinavian cool, teamed with modern Mediterranean influences expertly achieved by its Swedish proprietors. Getting a hotel room at the Portixol proved to be nigh impossible on our overnight stopover in Palma, so instead we settled for having a poolside dinner experience.
Having got into Palma quite late (even by Spanish standards), we dropped our bags off and grabbed a 10-minute taxi ride from Palma's old town. The Portixol Hotel sits right on the harbor in a fairly typical, Mallorquin stone building with painted shutters. Being left to our own devices meant we could take a quick peek around the public areas, which revealed a stark 'put togetherness' of interiors. Once we'd located some staff, confusion over our reservation reigned until we were eventually shown to our table: think palm trees, art deco lite and Miami-style curtained wicker cabanas as the backdrop.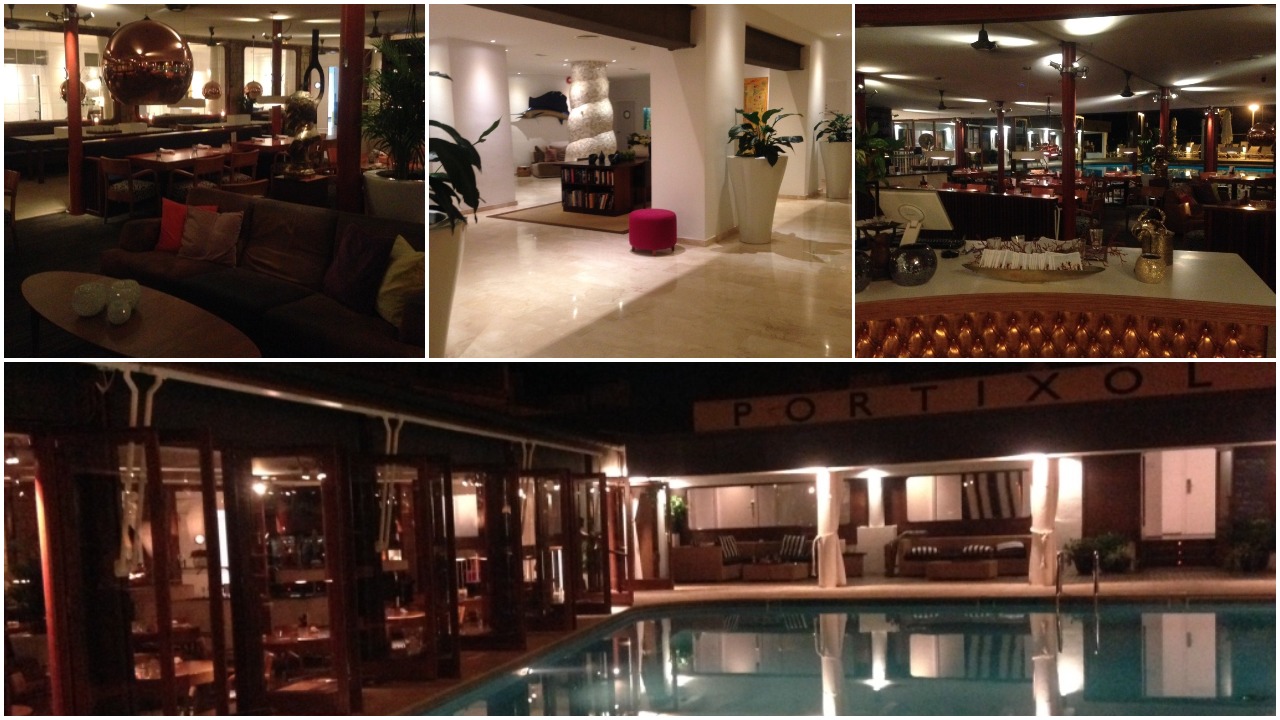 And thankfully the views provided something interesting to look at (there were very few fellow diners), as the evening was very much a waiting game. When we were eventually served, it was a series of disappointments. Our aperitif – a cava-based cocktail arrived flat. Not to be deterred from my mission of consuming a bone-dry bottle of white, the sommelier helped me choose from a predominantly local wine list. While zesty and refreshing, the bottle of Txomin Etxaniz recommended wasn't entirely up to the challenge.
Unfortunately the food wasn't much to write about either – a case of what looked great on paper, left little to get excited about when delivered on plate. What should have been flavoursome octopus carpaccio came with a mountain of avocado and olive tapenade, and my arroz negro with grilled prawns was so drenched in oil, it was hard to find any taste of the sea.
The Verdict
If you subscribe to the 'everything happens for a reason' mantra, then perhaps it was a good thing we couldn't get availability for an overnight stay at the Portixol Hotel. I think it was the universe's way of saving us from even more disappointment. I think Palma old town has much, much better things to offer, and given Portixol's off the beaten track location, I'd find it hard to have an excuse to come back again.
Restaurant – 6/10
Experience – 4/10