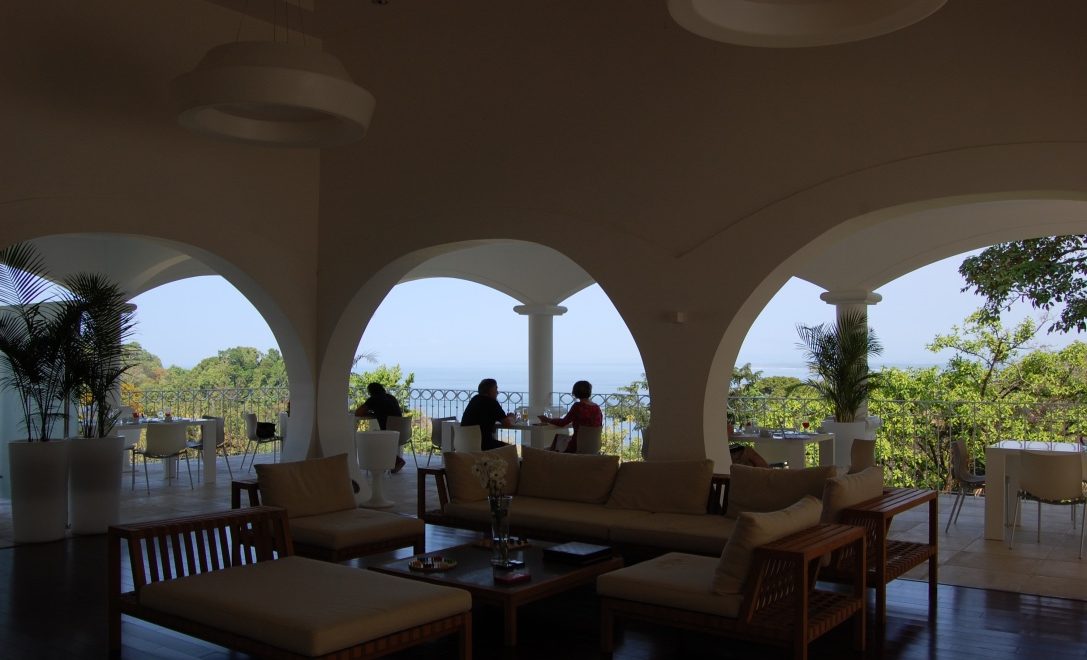 Pura Vida – the ubiquitous slogan of Costa Rica is something you'll see everywhere you turn. While 'Pure Life' is the literal translation, it's much harder to explain in practice. Going far beyond the reaches of some clever tourist board gimmick, it's more about encapsulating a movement or a feeling behind the lifestyle ethos here.
I have my own take on things. With so much visually stunning natural beauty on display, put simply, Costa Rica must be God's country. Less so perhaps in San Jose, an ugly and unremarkable capital city if I ever saw one. You'll inevitably arrive here, en route to somewhere more interesting so don't extend your stay longer than necessary. With the option of taking another flight versus a scenic, 3-hour drive to Manuel Antonio on the Pacific coast, we opted to do the latter. The reality of the drive was much longer than what we had been told and foolishly ignoring the advice of renting a four-wheel drive, we had settled on a sedan that wasn't particularly well equipped for the demands of a winding, mountainous route to our destination.
When we eventually got to Manuel Antonio, we spent our week at the Suu to mixed feelings. The resort is new and needs a lot of work to bring it up to a standard that can compete with the other high-end resorts in Costa Rica. I sense there was a hastiness to get the resort open before all the works had been completed (and it showed). There was a clear absence of in-room guest comforts, evidenced in the sparse interior furnishings that made me long for a comfortable sofa to enjoy. The lack of decent in-room wifi coverage when you're paying for it was rather unacceptable. Each day, service was rather hit or miss – the last thing you want your guests to experience when you should be striving for consistency. I also feel the need to criticise the management for providing the most basic of basic breakfasts, which is an insult when you factor in the per night rate.
It wasn't all bad however. Across the board the staff were well-intentioned and responsive to our complaints, while the open air lounge and pool areas were a delight to spend time at, overlooking sweeping vistas stretching down to the ocean.The grounds and surrounding areas are simply beautiful, though I think this had more to do with Mother Nature than a concerted effort on behalf of the management. If you didn't want to eat at the Hotel, there were plenty of other options within driving distance, and even a handful accessible after a brisk walk up steep roads.
The Verdict
This resort does have the potential to be made into something special, but I worry the management lack an understanding of what a truly luxury guest experience entails. There's a lot that needs to be achieved to bring it up to standard, and the most disappointing aspect for us was the neglected private beach, where no investment had been made to make it a place guests want to spend time at.
Though a minor nuisance, you definitely need a rental car to get around when staying here – however the same can be said for most of Manuel Antonio. Despite the abundance of natural beautiful all around us, this isn't a part of the country I'll be rushing back to visit. It was overrun by tourists from North America, and the whole town seemed to be a mish-mash of facilities designed to cater for this crowd, without so much as a hint of local character. A shame.
Hotel – 5/10