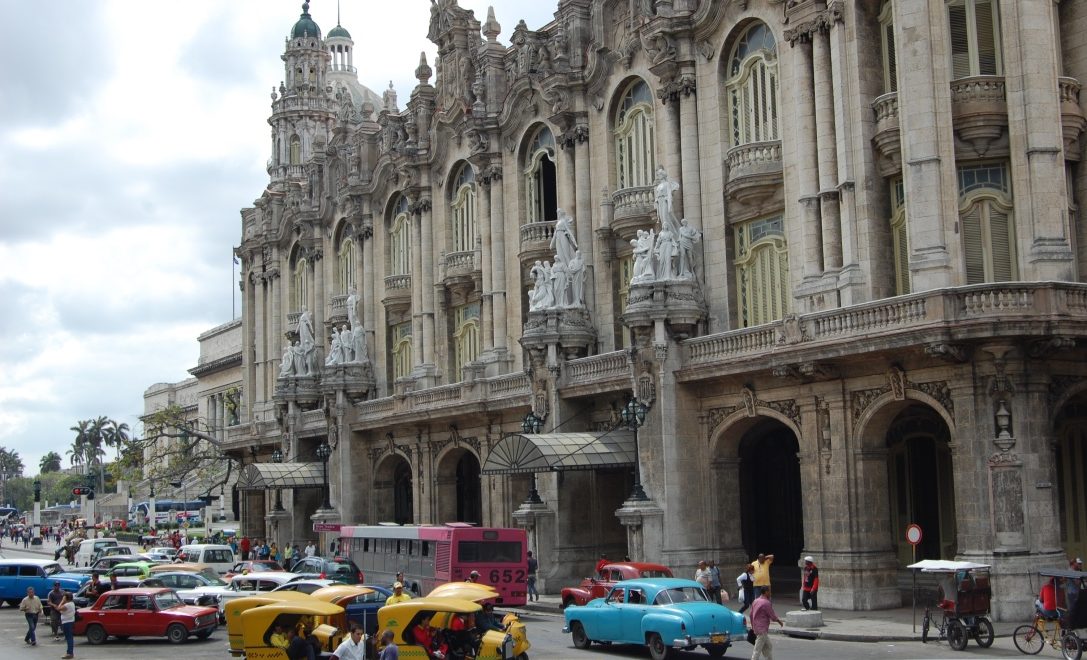 It's rather churlish to throw ones toys out of the pram over the available hotel accommodation options in any given City. Especially when that destination is Havana, a place perpetually frozen in a time warp harping back to the 1950's. With the benefit of some hindsight, the advice I would give to my now much wiser self (and other discerning travellers alike) would be to approach travel planning in Cuba bearing this in mind. Havana may lack an abundance of 5-star accommodation, yet it makes up for it in bucketloads with an atmospheric assault on your senses.
But it doesn't change the fact that we still required accommodation. There are two paths to achieving this if you're planning a trip to Cuba; the route of booking via a travel agent, or suspending your disbelief for a moment and attempting to book online. The websites will look dubious, you'll find very little information or visuals as to what exactly you'll be getting, but we're proof that a DIY option can still get you to your end result. For us that was a stay at the Armadores de Santander Hotel in Havana, just on the outskirts of the old town by the working harbour. This was a compromise, as the only deluxe option in town (The Saratoga) wasn't available for all our intended nights.
As for the Armadores de Santander, there's really not much I can say about the Hotel itself, other than to comment on the nicely renovated public areas, which gave it the illusion of being much more grand in the limited number of pictures we were able to find online. The close proximity to the artists market and to various other points of historical interest was handy, and these can all be achieved on foot.
The rooms were pretty basic, containing hard beds, lumpy pillows, and connecting bathrooms desperately in need of a deep clean thanks to years of poor ventilation. Our guestroom was on the top floor and shared a terrace, which was divided up with the help of makeshift planters. There's a safe in the room, but bizarrely you need to pay extra ($2 per day) to be given keys to use it. Very odd.  The staff try to be helpful, which does help with the frustration you'll no doubt be feeling, but I suspect they're also looking to score a few extra bucks from tourists to line their own pockets.
The Verdict
Beyond hotel woes at the Armadores de Santander, Havana is unlike anywhere else I've been in the world. Between the crumbling old buildings, the grandeur of landmarks along Paseo del Prado, Hemingway's El Floridita bar, the Malecon and the constant presence of so much austerity, it's easy to get completely overwhelmed. It's such a dichotomy – the squandered potential of what the city could have become and the inevitable sadness that accompanies it, littered with moments of awe-inspiring joy.
Don't expect any third world bargains, as everything geared towards tourists comes with a premium price tag. Unscrupulous restaurants will charge you extortionate prices for terrible food, taxi drivers and locals will hustle you under the guise of striking up a friendly conversation and moments of beauty will be completely spoilt by hecklers (or cruise ship tour groups). A small price to pay perhaps for experiencing the last standing original that is Havana.
Hotel – 3/10
Experience – 7/10