When I first moved to London many years ago, the 'Seven Dials' intersection at Covent Garden was my compass for navigating shortcuts from Charing Cross to Soho. While Covent Garden continues to be the increasingly sanitised tacky tourist magnet that it is, the real magic happens as you navigate your way across one of these seven cobbled streets full of independent stores, food markets, craft stores and that ubiquitous London staple – Neal's Yard.
Today, it's still very much part of my weekly stomping grounds, owing in part to having an office not too far away in Holborn. And having whizzed past Monmouth Kitchen countless times en route to appointments, the opportunity to dine here didn't actually materialise until a chance encounter (the best kind!) with one of my favourite people in London. Running into each other on Monmouth Street, in front of Monmouth Kitchen, at roughly cocktail hour, with neither of us having onward dinner plans, was the perfect excuse to try it out.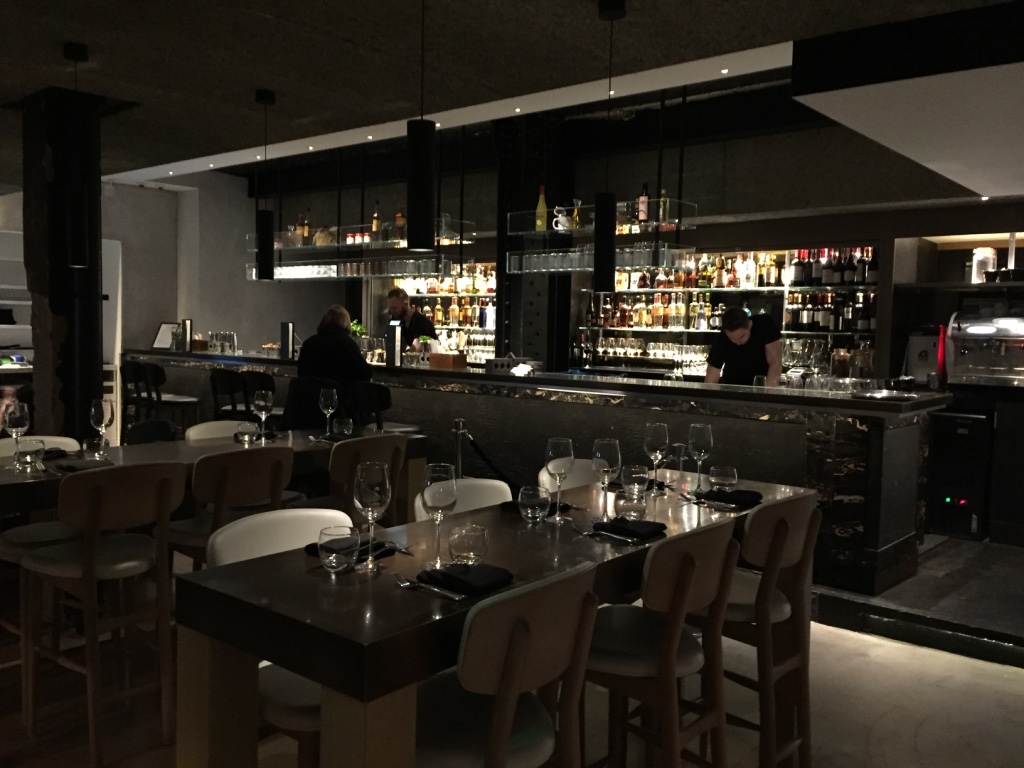 Located at the ground level of the Radisson Blu Edwardian Hotel, the restaurant can be accessed from both the hotel's main entrance on Mercer Street, or via the dedicated entrance for non-hotel guests on Monmouth Street. The dining room is long and spacious, accentuated by the large picture window running the full length of the restaurant. Carved up into three distinct space, to the left is the cocktail bar, casual seating and a series of horizontally aligned high tables, leading to the main dining hall. This space makes good use of brick-pattern dividers to create much needed separation between the more formal dining tables and casual, bistro-style tables lined up out front.
The novelty value of the menu at Monmouth Kitchen is the fusion of Mediterranean and South American cooking, evidenced in a menu heavily influenced by Italian and Peruvian staples in equal measures. The dishes themselves are a take on cicchetti, small taster plates well-suited to sharing. This is exactly what we did, feasting on thinly shaved bresaola with rocket and aged parmesan, scallop ceviche drenched in zesty lime juice and spicy chicken tacos. As a bottle of gorgeous California zinfandel was devoured, we got a second wind, opting for some crispy calamari and the signature trio of sliders – juicy, flavoursome and the perfect punctuation point to our evening.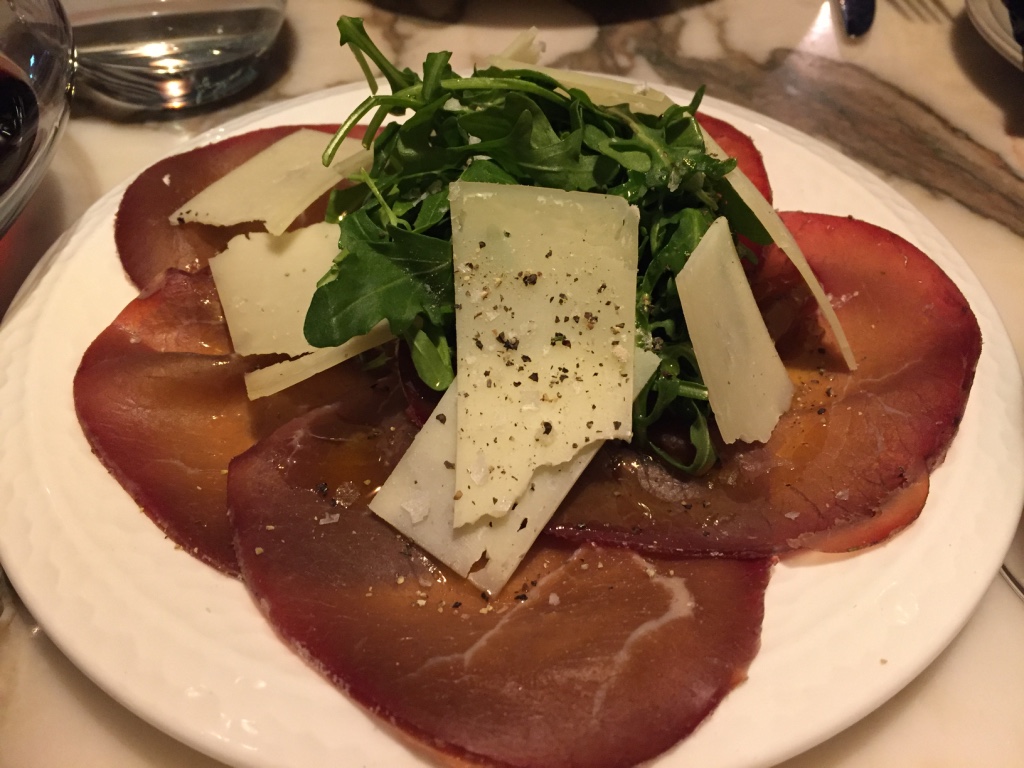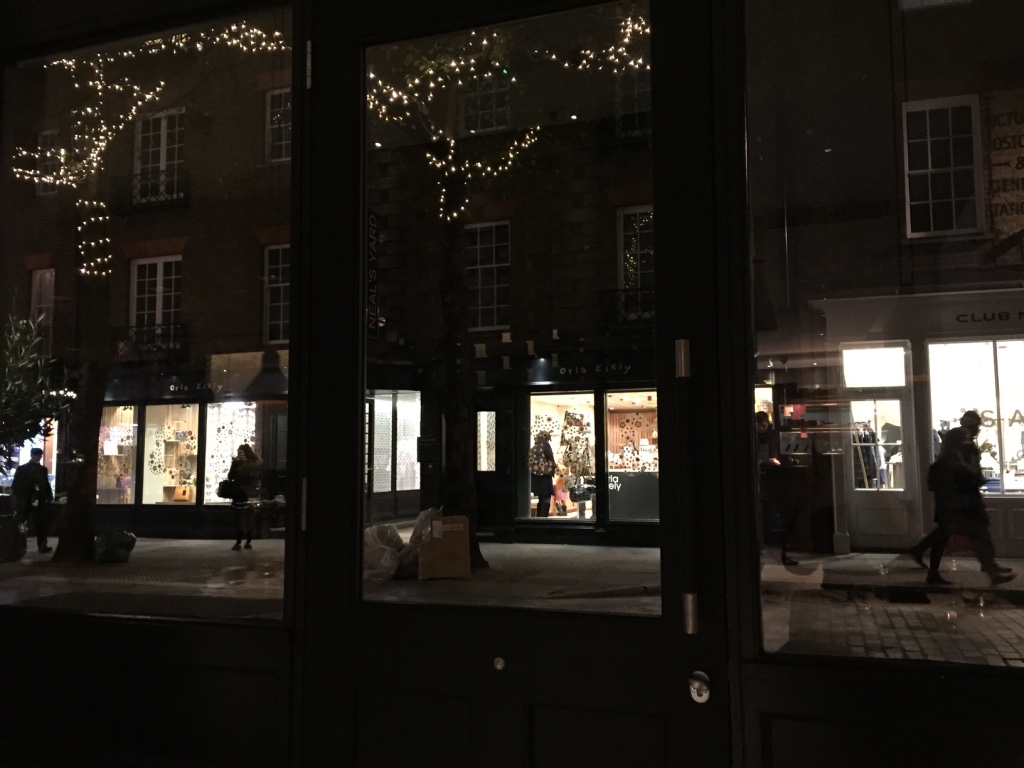 The Verdict
There's a certain weariness that comes with dining at hotel restaurants, which I've documented my apathy for several times on this blog. As far as Monmouth Kitchen is concerned, all I can say is: what a find. Buzzy enough to have the right amount of background noise, our corner bistro table felt private, despite being in the centre of the vast dining room. Great service and tasty, uncomplicated food just pushed this up to the top of my list for working lunches. I'll be back.
Restaurant – 7/10
Experience – 8/10