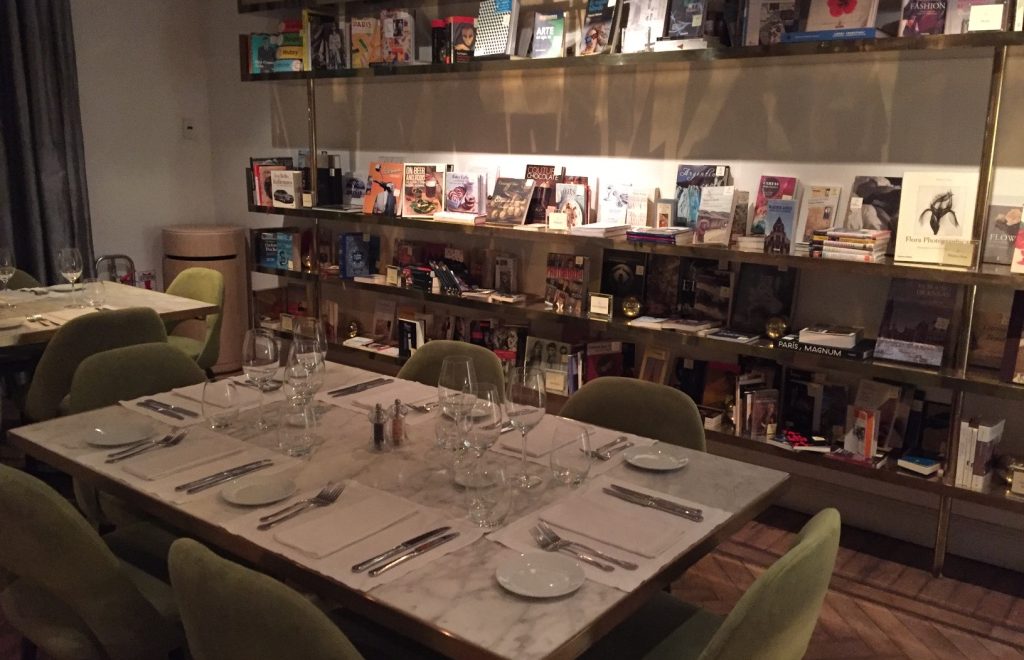 I first became acquainted with Casa Cavia when I stumbled across their stylish Instagram feed last year by chance. Seduced by glossy imagery of delectable food,  events and that stunning internal courtyard and gardens, I needed to learn more. So I called my in-the-know BA bestie for the lowdown, who referenced Casa Cavia as a 'destination' in itself. She described it as one of those multi-functional venues where you could be invited for a gin tasting or a reading from the latest literary genius one day, only to attend an elaborate afternoon tea or the launch of a new scent at their Perfumery on another occasion. I was sold.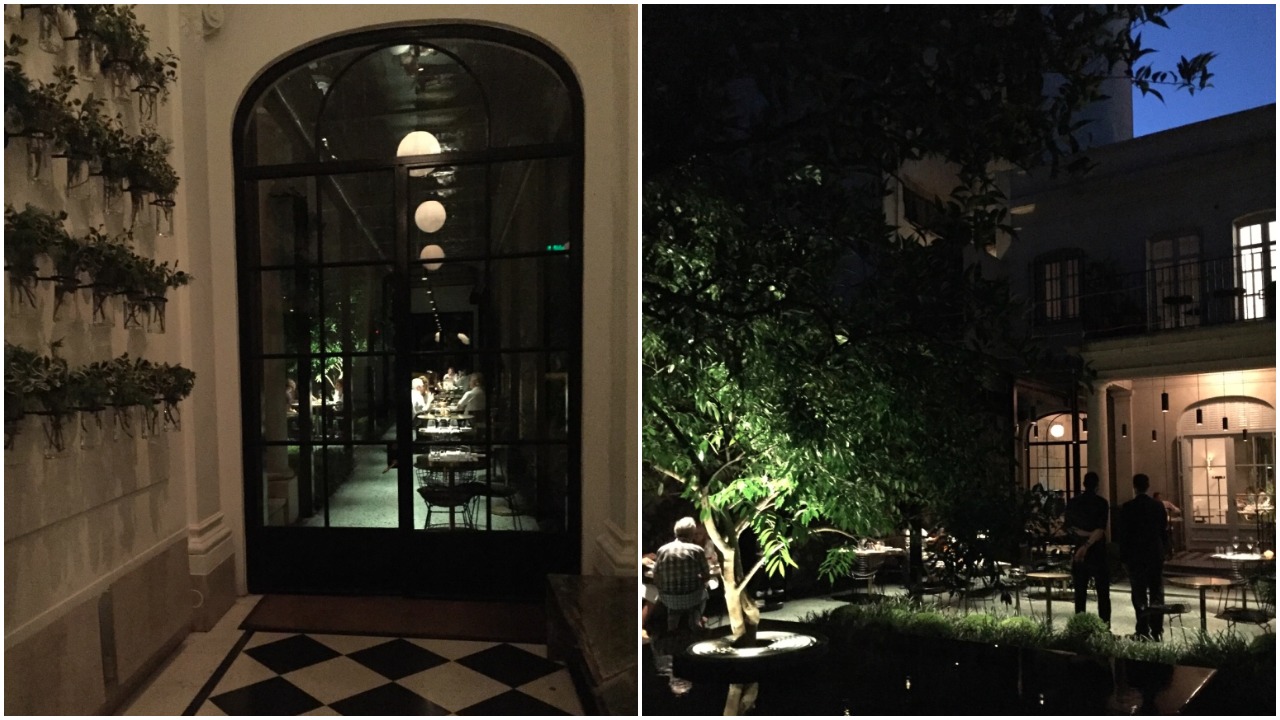 Casa Cavia is located in the well-heeled Palermo Chico district, the lesser visited sibling to its more hipster namesakes to the south. I've always liked this part of the City with its quiet, tree-lined boulevards. It's better known locally as home to embassies, media personalities, wealthy Portenos and those looking for privacy, secluded away in their huge mansions. With only a handful of evenings to devote to an inordinate choice of dinner locales in Buenos Aires, we debated whether a boozy brunch or casual dinner in the courtyard was the order of the day. In the end, we opted to do the latter.
The venue
True to form, Casa Cavia sits on a quiet street in the most precious chocolate box of a belle époque mansion. Chef owner Pablo Massey is quite the celebrated figure in Argentina. Trained by his country's Julia Child equivalent – chef Francis Mallmann, he's also worked under Michel Roux at the River Cafe in London. The space he and his team have created is first and foremost a dining venue, but also houses a bookstore, florist and perfumery, while also being one of those hot ticket venues for private events.
With such a flexible setup, the seating options available for diners are also in their multiples. The dining areas are contemporary, whimsical and have more than a nod to mid-century decor in their furnishings. Part of the interior dining rooms are a playful reminder of what a Mad Hatter's tea party would look like if it had taken place in a library. Books are a plenty and ornate art deco touches compete with the more eccentric book installations suspended in mid-air on wires.
Leading on from the internal rooms, there's a small patio ideal for seating couples, which overlooks the pretty courtyard. The courtyard is a little oasis, framed by a water feature and abundant greenery, with outdoor tables scattered through-out the patio in formation. Tucked away in the corner is a small outdoor bar area, where you can enjoy a pre or post dinner cocktail while star gazing.
The experience
I've always thought the perils of a short and sweet menu are many; get it right and you help diners avoid the chaos of contemplation when faced with too much choice. Get it wrong, and the likelihood of pissing people off becomes a real cause for concern. Thankfully this was more of a case of the former, with a very manageable variety of dishes taking-in everything from sweetbreads and duck confit, to ravioli and sirloin steak.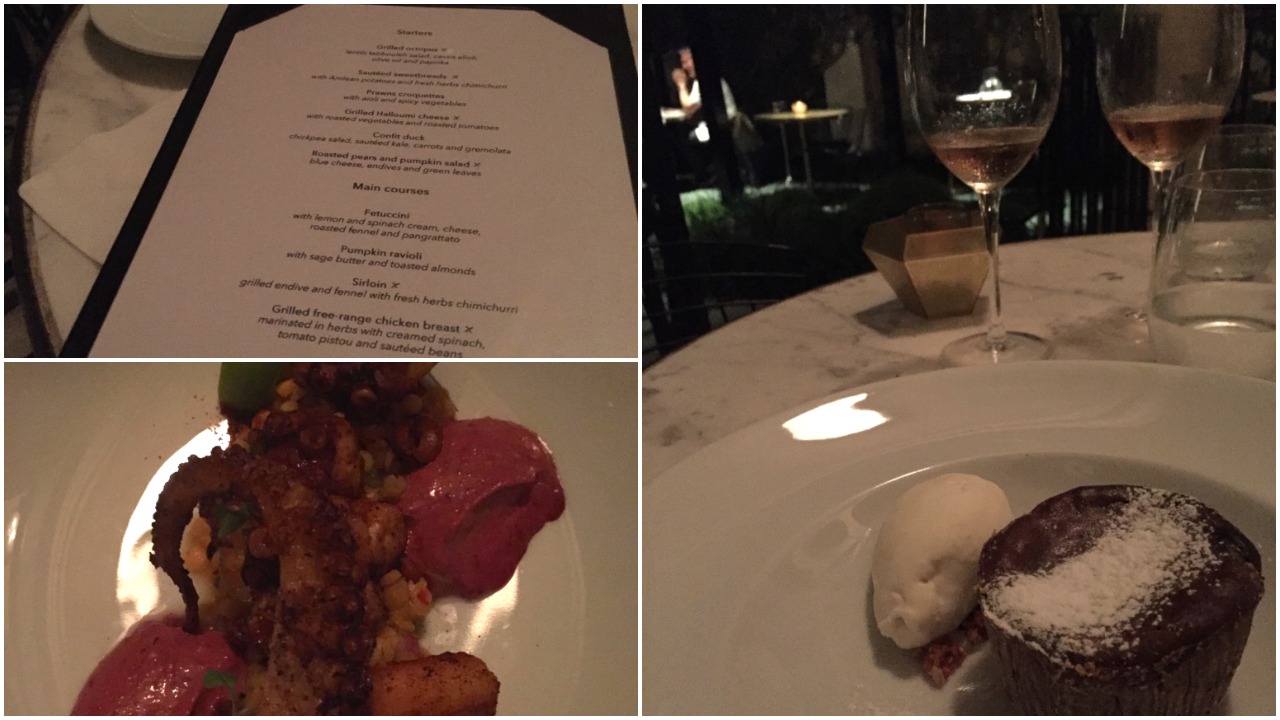 The other Mr. Highlife and I shared our starters, which consisted of Levantine-style grilled octopus with lentils, grilled tomato and tabbouleh, along with a dish of prawn croquettes and greens. While the fish cakes hit the spot (crispy on the outside, with flaky bits of seafood within), the octopus was a tad chewy for my liking. I'm not a huge fan of tentacle – particularly when it comes as one solid lump.
For my main I had the fish of the day; a delicious pan-seared filet of wild salmon from Patagonia, with grilled root vegetables and carrot purée.
The real star of the evening however, was perfection in a chocolate molten cake served with coconut ice-cream. Just what I had wanted, making for a nice pick-me up from the heady rosé wine we'd been drinking.
The Verdict
Being the first evening after New Years Day when most people were still likely to be recovering from the night before, Casa Cavia was a particularly low-key affair. The venue is beautiful and I enjoyed the visual aspects of exploring its different spaces. With the exception of a few regulars, the entire outdoor patio was occupied by out-of-towners. Nothing at all wrong with that, however I'd gone with the potential promise of a fun night out among a sophisticated Buenos Aires crowd (yes, I'm shallow like that!).
While this is still a stylish place to indulge on a night out, perhaps if the food had up-levelled the experience slightly, I would have walked away feeling a tad more content. A night partying with the BA crowd would just have to wait until next time…
Restaurant – 9/10
Experience – 6/10