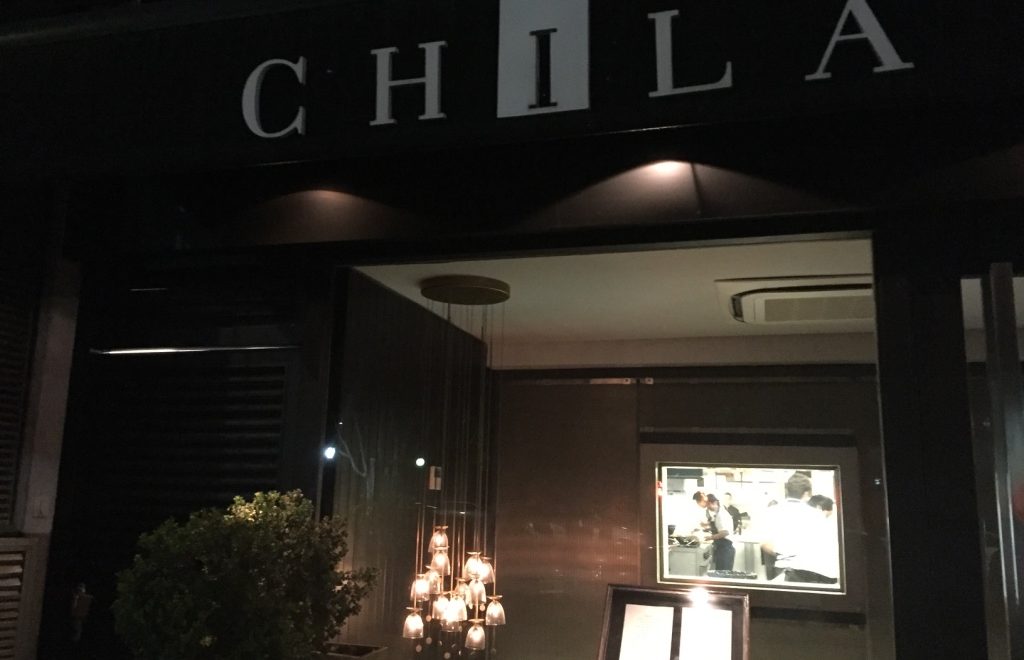 The night we dined at Chila, it came to my realization that despite having an inordinate supply of good restaurants to choose from, the fine dining scene in Buenos Aires actually revolves around a handful of celebrated establishments. This was the conclusion I reached after running in to the same familiar faces for the third night in a row. Blame it on Conde Nast Traveller or the San Pellegrino approved hotlist if you will, but there's something quite conspiratorial in being drawn together into this imaginary group of gourmands, working our way through the best of the Buenos Aires culinary scene.
The Lowdown
Chila deserves it's spot on the foodie trail. Chef Soledad Nardelli has taken established classics and transformed them into a haute cuisine offering that's hard to resist. Argentine staples are deconstructed and cleverly built back up again using seasonal ingredients to exemplify a more interpretive take. The restaurant is only open for dinner, and you have the choice of ordering from a thoroughly modern 3-course or 7-course tasting menu. Wine pairing is optional.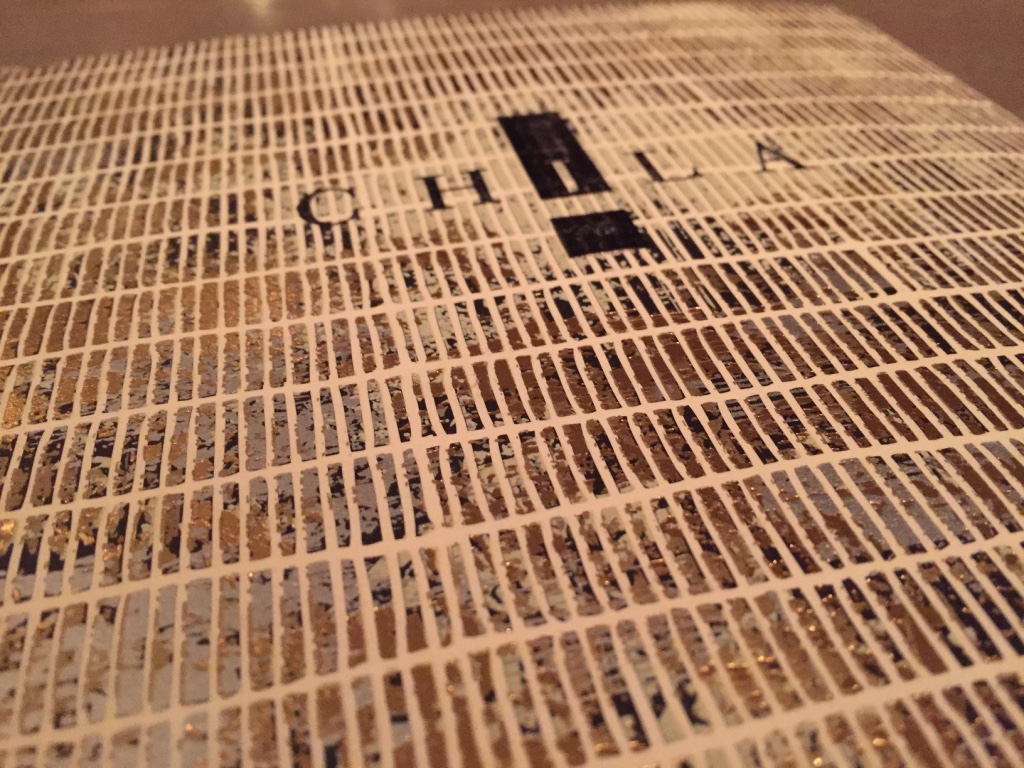 Located in the modern Puerto Madero district on the banks of the rio Plata, this former docklands area went through a major revamp in the late 90's. By the time Chila set up shop in 2006, the district had fast become the trendy choice for young professionals, lured by the shiny residential tower blocks, ever-expanding entertainment options and the riverwalk promenade. Much of this view is on offer from within the main dining room, and the proximity to water made for a change in ambience, as did the Tokyo-esque minimalism of the interiors.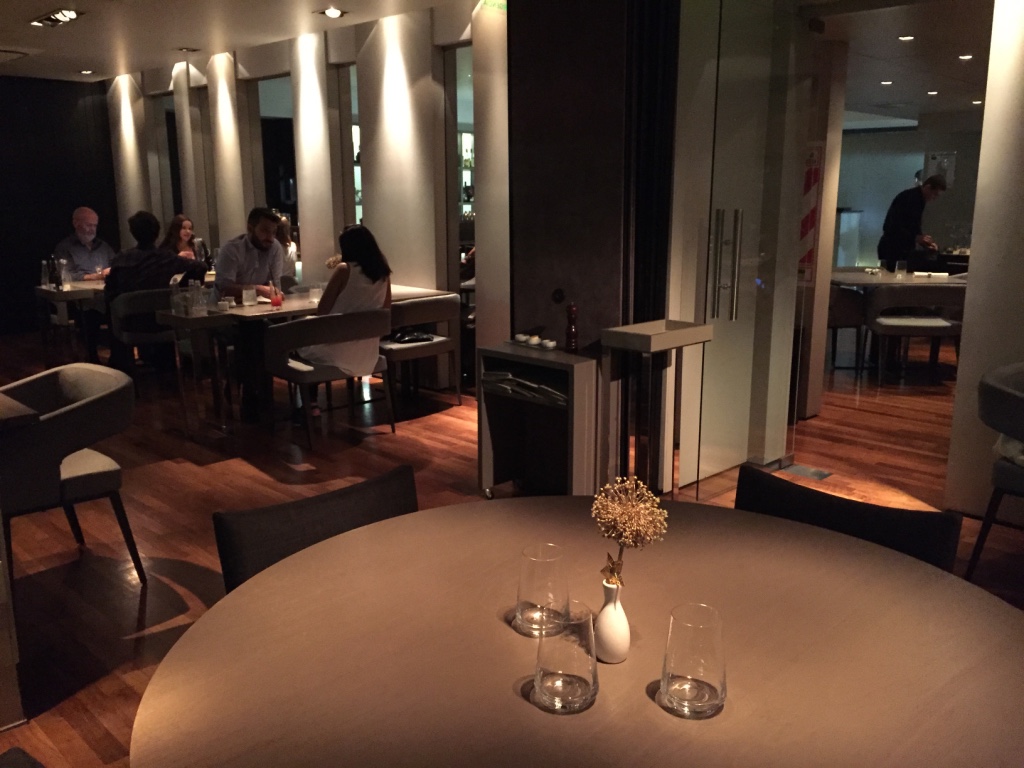 The Food
Still recovering from the marathon tasting menu session at Aramburu, we chose the 3-course option, selecting a lively D.V Catena cabernet malbec blend from the excellent Catena Zapeta winery to wash things down.  Alongside the obligatory artisanal bread basket, we were blown away by the two amuse bouche offered to kick things off. The first consisted of crunchy quinoa served with a smokey chimichurri salsa, while the second offering was a heavenly plate of tempura and Atlantic black hake fish balls on a bed of crispy seaweed. This was the scene stealer of the evening in my books.
My starter of langoustine was dressed with a refreshing shaving of pickled cucumber, stringed carrot and citrus drops. It was light on the palate and just the right amount for an appetizer. The other Mr. Highlife had a beautifully presented dish of lightly seared scallop and oysters, topped off with mushroom and fennel. Deliciously had with a glass of crisp sparkling wine.
We quickly switched over to the D.V Catena, since we'd both ordered the 45-day aged beef as one does in a meat lovers paradise like BA. This was a tad overcooked than my requested medium rare, although the accompanying red pepper purée and black olive tapenade gave the dish the boost it needed.
A breather appeared in the form of a palate-cleansing citrus sorbet.
And then came the heart-attack waiting to happen: a gloriously rich, fiendishly moorish dulce de leche soufflé. This was presented with a healthy dollop of freshly churned vanilla ice-cream and an additional side of that syrupy dulce de leche. I can't even begin to describe the joy of eating this dish and guarantee it will blow the socks off anyone who has a tiny bit of a sweet tooth. By this point I knew my arteries were hardly going to be thanking me, but I didn't care. I just wanted more!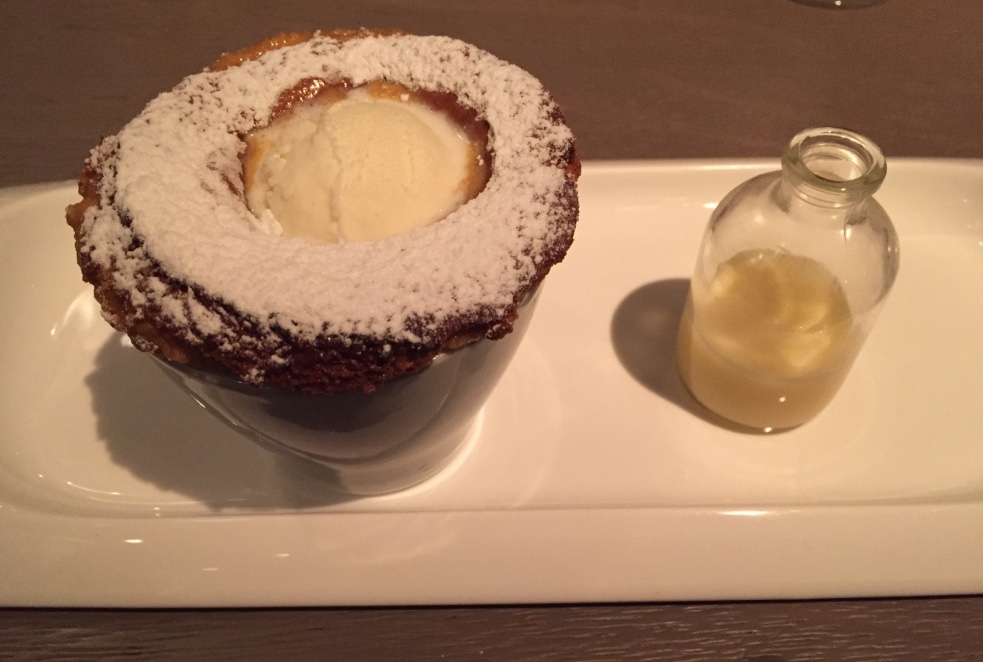 The Verdict
I was delighted by our evening at Chila, a close to perfect dining experience. Service was attentive without being intrusive, and the overall pace of the evening suited our mood perfectly. The final bill was also a pleasant surprise – an absolute steal for such a dining experience of well-balanced flavours, first-class cooking and immaculate presentation.
On our way out we were presented with complimentary samples of their signature chimichurri salsa and savoury marmalades –  a nice touch to round off the night.  I'm sorry we didn't have another free evening in Buenos Aires, as I would have happily come back to indulge in chef Soledad's culinary vision in a heartbeat.
Restaurant – 9/9
Experience – 9/9