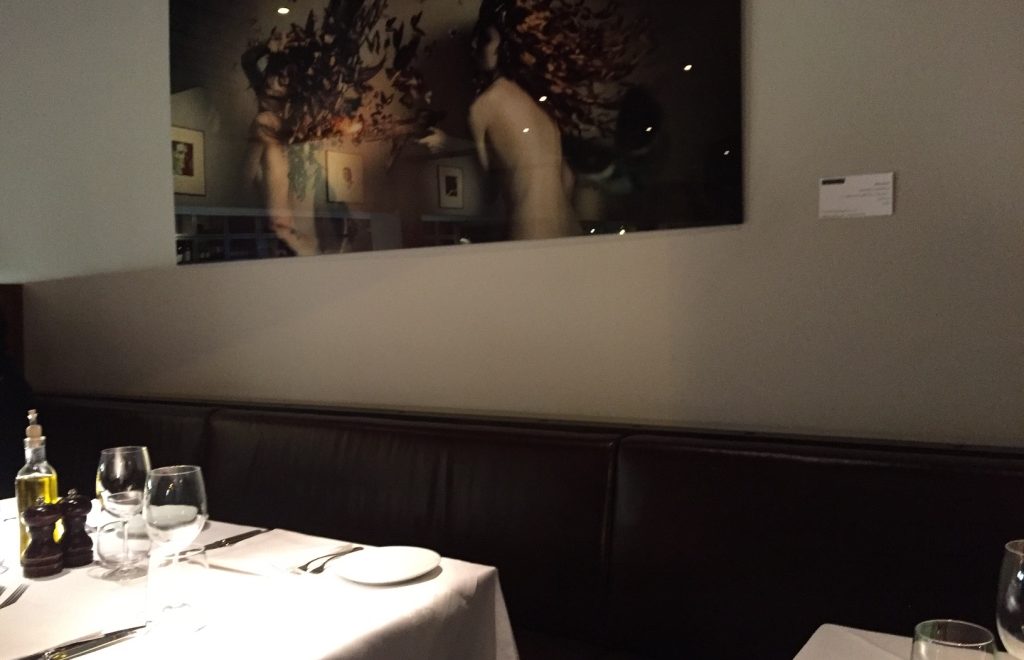 Contrary to what you may think, I'm a man of simple tastes. There's nothing that strikes more terror into my being than when someone talks about 'clever twists' or 'modern fusion' when attempting to describe a restaurant's raison d'être. Hearing these words uttered makes my heart sink, as I'm generally of the belief that some things are just meant to be delivered the way they've always been done. Case in point: classic tapas at Eyre Brothers.
Drawing on classic Iberian cooking, David Eyre and his siblings have been inspired by the rich heritage of Spain and Portugal to create a stand-out menu that caters for everyone. Influences from what I would imagine was a far from conventional upbringing in colonial Mozambique have infiltrated their way into the menu at Eyre Brothers to interesting results. This is a restaurant where the flavours are bold and comfortingly familiar, played out to a backdrop of contemporary, clean lines embellished with tobacco-coloured leather, wood and a hint of rustic casualness.
Meeting a fellow foodie meant we'd be ordering plenty of food, and there was no shortage of things to choose from. It would have been rude not to share a few plates of my most favourite tapas classics: gambas al ajillo, padron pimientos and croquetas, which we gulped down with several cañas. This was swiftly followed by a perfect helping of dorado a la plancha, served on a bed of al dente beans and roasted tomatoes. And to forsake the organic manchego would have been criminal, so we didn't. It was divine.
The Verdict
Joyful is the word I'd use to compliment the food at Eyre Brothers. This is simple, quality food that's designed to be had at any time of the day. I can't wait to come back and perhaps try the lunch menu, and will put this high on my list of recommendations to friends and family. Stop by for sure if you're in the Silicon Roundabout area – it will not disappoint.
Restaurant – 8/10
Experience – 8/10
___
2022 update: sadly, Eyre Brothers has ceased trading.