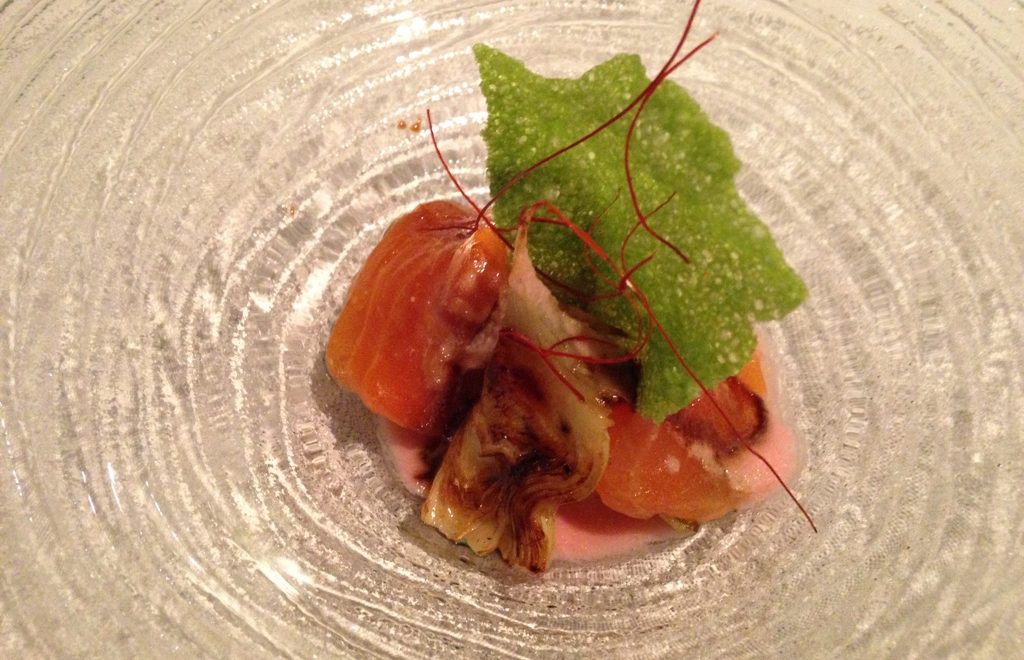 For years Madrid has played second fiddle to its more exotic and trendy sibling Barcelona. Based on my experiences travelling here, I've always thought of Madrid to be the more serious and traditional destination of the two, but I get a sense the city's having a revival of sorts. And no where is this more evident than within the culinary scene, with restaurants like DiverXO, Ramón Freixa Madrid and Lua deservedly capturing the attention of critics to earn themselves multiple Michelin stars.
We had dinner at Lua restaurant on a Saturday night, and there were plenty of positives – particularly where the food was concerned. Chef Manuel Domínguez Carrete's menu is seasonal and very much decided upon on a weekly basis, so it's not published in advance. There isn't an a la carte option, therefore it's pretty much a case of you get what you're given. Having said that, the staff are very accommodating when it comes to making changes to take into account allergy or dietary preferences.
The seven-course tasting menu paired with wine is terrific value and well paced. Our version included marinated herring, royal cream of asparagus soup, the tasty socarrat rice wrapped in rabbit carpaccio (top marks of the night!), a delicious course of venison in red wine reduction with honey glaze and carrot puree, ending with a nougat ice-cream brownie with vanilla truffle dressing. Wines were diligently presented with a brief explanation of the origin and grape variety. The pour was also quite generous.
The Verdict
Food-wise there's very little to fault here as dishes were presented at a high standard, were interesting and well balanced. We did find the downstairs dining room a little lifeless in comparison to the more buzzy atmosphere upstairs, but this is a minor gripe. It's a shame because there were many culinary highs and yet we couldn't help but yearn for a tiny bit more liveliness to break up what was otherwise an excellent meal at Lua.
Restaurant – 8/10
Experience – 7/10