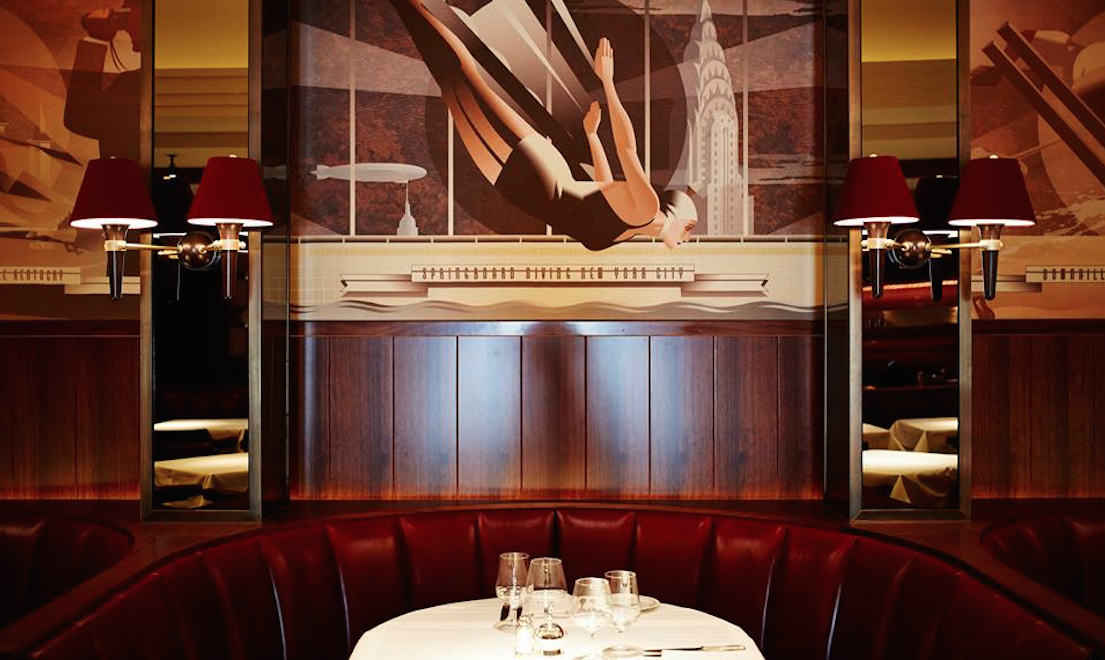 As is the case with most special occasions, birthday meals tend to come with certain expectations. You desperately want the choice of restaurant to be nothing short of flawless, and it's a terrible disappointment when it fails to live up to all the hype. This was very much the case with the Colony Grill, our choice to celebrate another year passing after being encouraged by all the glowing reviews and ecstatic coverage in the press.
The tasteful art deco look of the American Grill and adjacent bar makes you feel you're being transported to a bygone era, very well suited to the senior, old-money crowd who also wouldn't seem out of place in that same era. Service at the bar is attentive and prompt, although the space does have somewhat of a corridor feeling about it, with a constant parade of diners passing through en route to the dining room.
Seating in the Colony Grill is organized into mini zones, and the throwback art deco theme continues throughout with relative authenticity. When it came to food orders, my mushroom fettuccine starter was not great – a plate of sloppy, overcooked pasta overburdened by its own sauce. The cut of ribeye wasn't the greatest, and not a patch on what we would get at our local. Unfortunately for me, it was also overcooked and carelessly presented. Not even the lacklustre ice-cream dessert, nor the Ridge zinfandel was enough to save the evening from fizzling out.
The Verdict
We need not have bothered with the Colony Grill, as this was a dull, expensive night of mediocre food and a disappointing waste of an evening. A great shame.
Restaurant – 6/10
Experience – 4/10