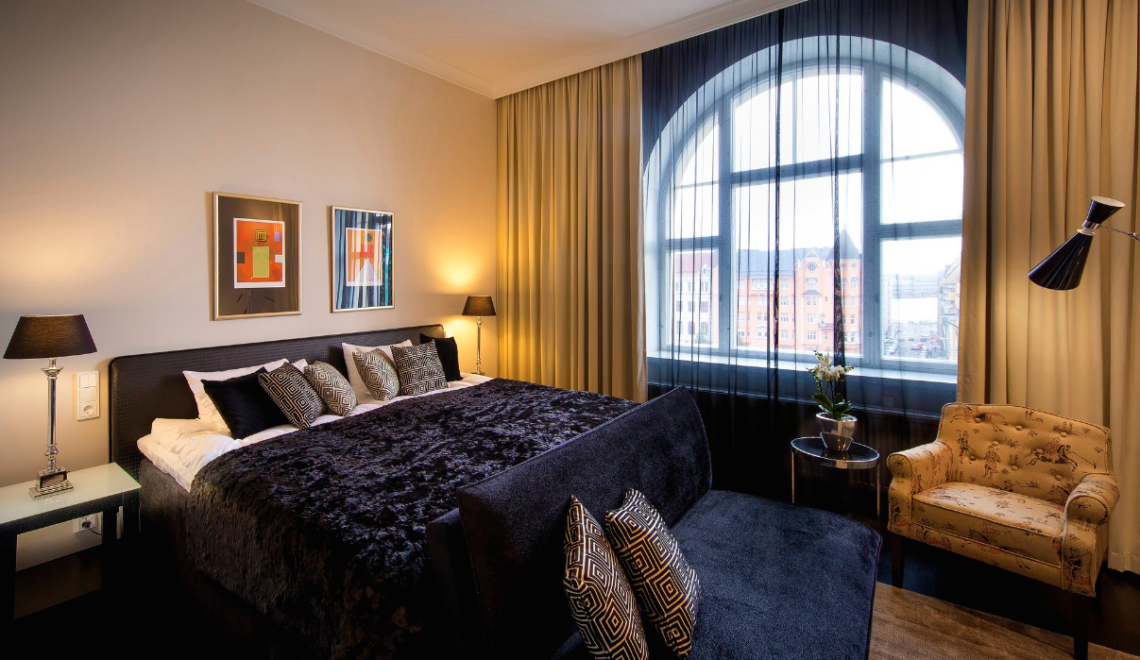 Faced with the choice of flying straight back to London, or breaking up the long journey with an overnight stay, we opted to do the more leisurely latter. While the business class experience on Finnair had been perfectly adequate, I'm never one to pass on the opportunity for an uninterrupted night of sleep in a proper bed. Plus Helsinki is such an underrated city. I remember fun times had during previous visits exploring the superb design museum, getting acquainted with the Finnish sauna experience and staying at the excellent Hotel Kämp in the city centre.
As this was a different type of whirlwind visit, I wanted to make the most of the experience by trying an SLH boutique property. What was formerly a police station is now the Lilla Roberts – an art nouveau influenced design hotel, occupying a prime corner of the city's trendy design district to cater for guests looking for a luxury break. The hotel has only 130 rooms, and is within easy walking distance to the Esplanade and pedestrian shopping district where you'll find the wonderful Marimekko store among others. You're also an easy stroll to the waterfront, where there's usually some sort of market activity happening most weekends in addition to the opportunity to ride the SkyWheel.
Our guestroom was compact, well designed and came with the ubiquitous set of single duvets – such a hallmark of hotels in Scandinavia. A noteworthy detail worth mentioning was the presence of Neals Yard toiletries in the bathroom, which got a huge thumbs-up from us both. There's a cosy lobby bar where we had evening cocktails and the much lauded Krog Roba restaurant is also onsite. Breakfast is a very Nordic affair, with lots of excellent baked goods, smoked fish, wild berry jams and delicious coffee. As spring was starting to emerge, the weather was a little on the chilly side, but not so uncomfortable to stop us from exploring. We did pop out a few times to have a wander around, but as it was the Easter weekend, most places were closed and it wasn't long before it was time to head back to the airport.
The Verdict
This was way too short a visit, and I would have loved the opportunity for a more extended stay to revisit some of my favourite hangouts from past visits. The Lilla Roberts is a fine addition to the Helsinki hotel scene, and if you're a lover of contemporary design with a Nordic flair, then this is the perfect option to base yourself during your visit.
Hotel – 8/10
Experience – 7/10