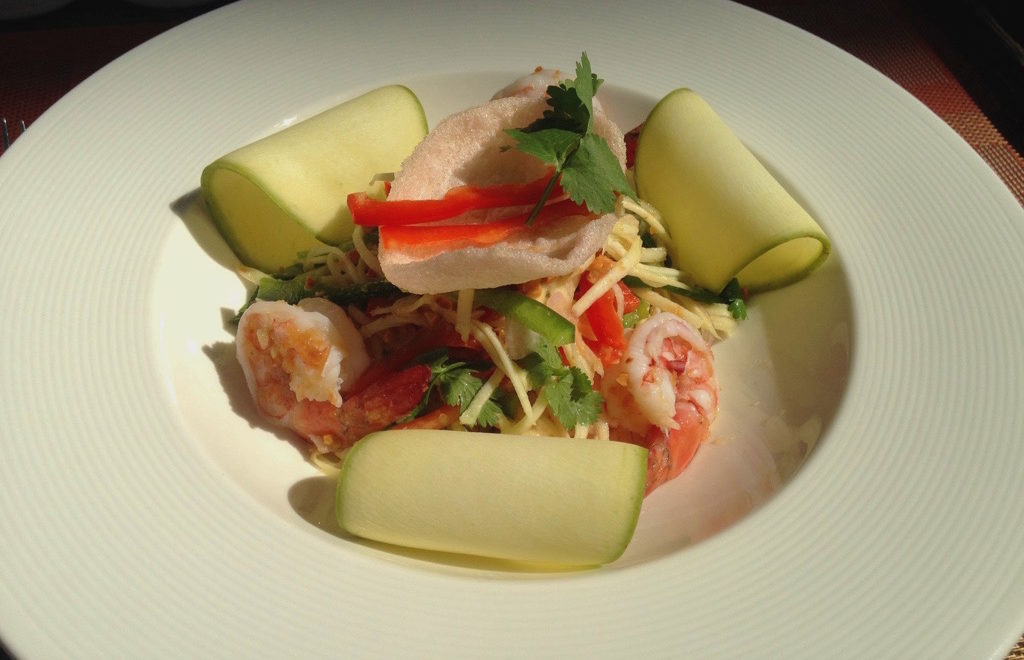 Kroya was a very handy option for us, as we were staying at the Shinta Mani Resort. Siem Reap may be a small and manageable city to explore, but there's a lot to take in if you're only visiting for a short amount of time. This makes any small win like having an excellent restaurant that offers authentic cuisine and value for money onsite, a huge relief when you're exhausted from a day of temple hopping.
We dined at Kroya twice, first having the perfect light lunch of hot beef salad and requisite fresh spring rolls. We returned the next evening for the Khmer tasting menu – a mixture of small dishes, each arranged and presented with flair, as part of a high-end dining experience. The menu included delicacies such as the ambarella salad with dried snake, prawn sour soup with green papaya and pan-dried eel with lime and pepper dip – all while lounging on their outdoor swings. The friendly, attentive staff and moderately priced wine list were well received, and after indulging in way too much food, it was nice to be able to roll back upstairs into bed.
The Verdict
Kroya's outdoor dining area is an ode to tradition, updated to feel modern and atmospheric. While I'm told the swinging beds are very much part of the Khmer cultural identity, for Westerners like us, it was a whimsical, novel way to dine outdoors in the warm evening breeze. Grab yourself a swing and enjoy a night out with excellent food.
Restaurant – 9/10
Experience – 8/10