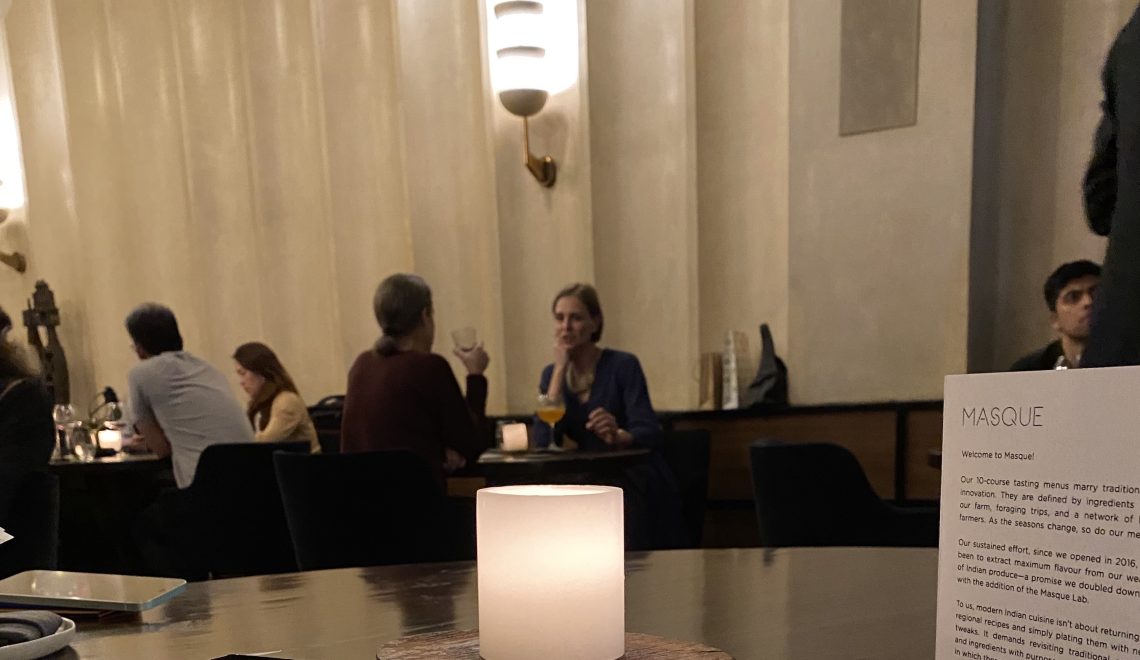 To truly discover the wonders within Indian cuisine, you have to approach it a bit like peeling back an onion. Just when you thought you'd figured it all out, you pull back another layer to reveal something unexpected, interesting—and if you're lucky, delectable. This perfectly sums up my experience at Masque.
Masque restaurant offers an eclectic, modern take on classic Indian dishes, with a menu designed by head chef Varun Totlani based around locally sourced ingredients. Located in one of Mumbai's oldest industrial mill districts, the dark and narrow streets are littered with a Japanese restaurant here, and a modern Italian there, hidden from the usual tourist trail. Don't be put off by the setting; this is the new, hip Mumbai.
A 'blink and you'll miss it' illuminated plate signals the entrance into the converted warehouse space. From soaring ceilings you'll find exposed industrial beams and pendant lighting, melded perfectly with alabaster panelling, dark wood, slate, and moody earth tones. Copper accents bring warmth to the busy bar—more of a servicing area then somewhere to grab a drink. For that, you have an elevated mezzanine space to the back of the restaurant, where you can enjoy a pre or post-dinner cocktail. The main dining space has 12-15 tables at most, with additional seating options for a small group or to accommodate single diners around a long high table with barstool seating only.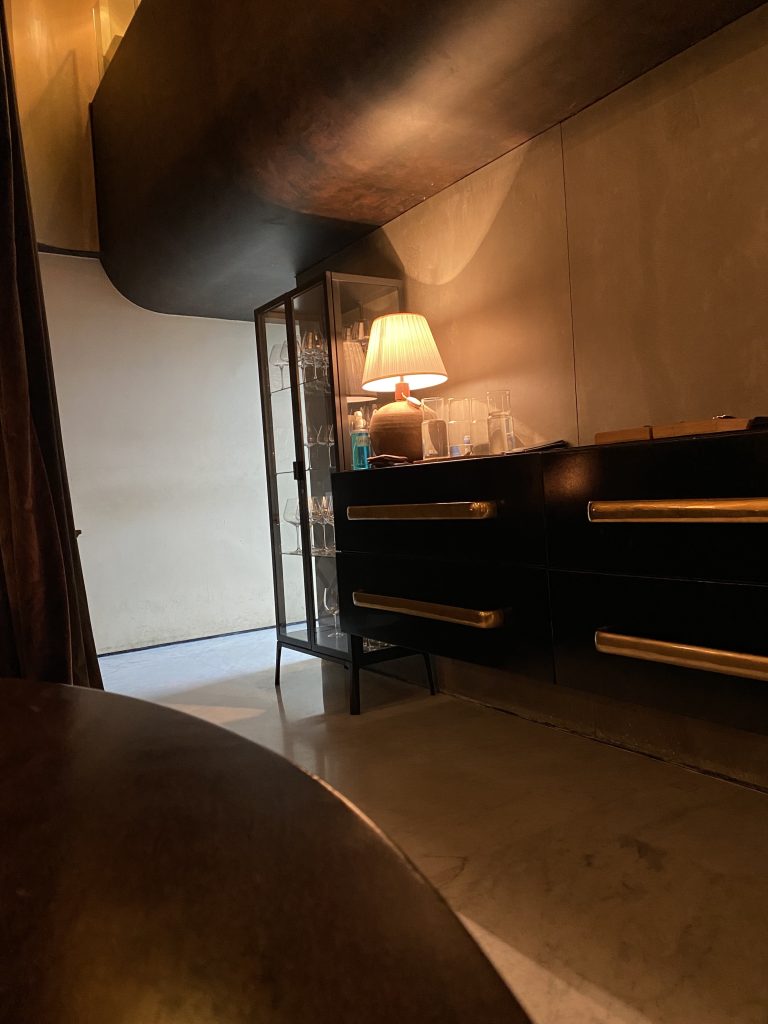 The 10-course tasting menu (vegetarian and non) comes with an optional wine or cocktail pairing to boot. We indulged in the wine pairing option to take out the guesswork of decoding the menu, which was also a non-committal way to try some of the Indian wines on offer. A surprise behind-the-scenes style visit to the kitchen was incorporated into dinner service, which made for an unexpected highlight. Service kept up the pace, lagging a little bit in the middle section by design (I assume) to allow you to work through and savour the more complex dishes.
Memorable courses included a Xacuti from Goa presented as a poached egg on a bed of clams and chanterelle mushrooms, drenched in a show-stopping spiced curry sauce. The signature BBQ pork and pea patra dish was adapted to feature prawns instead, topped with morels, parsley chutney and a saffron infused rich sauce. The Bengali classic Nolen Gur—a sweet milk pudding featuring liquid date jaggery, lime granita and longan berries, appeared towards the end of the meal as the perfect pre-dessert palate cleanser. The staff are fantastic, accommodating of requests, and meticulous in their approach to explaining the background of each dish, or interesting tidbits on wine tasting notes. Who knew India produced amber wine!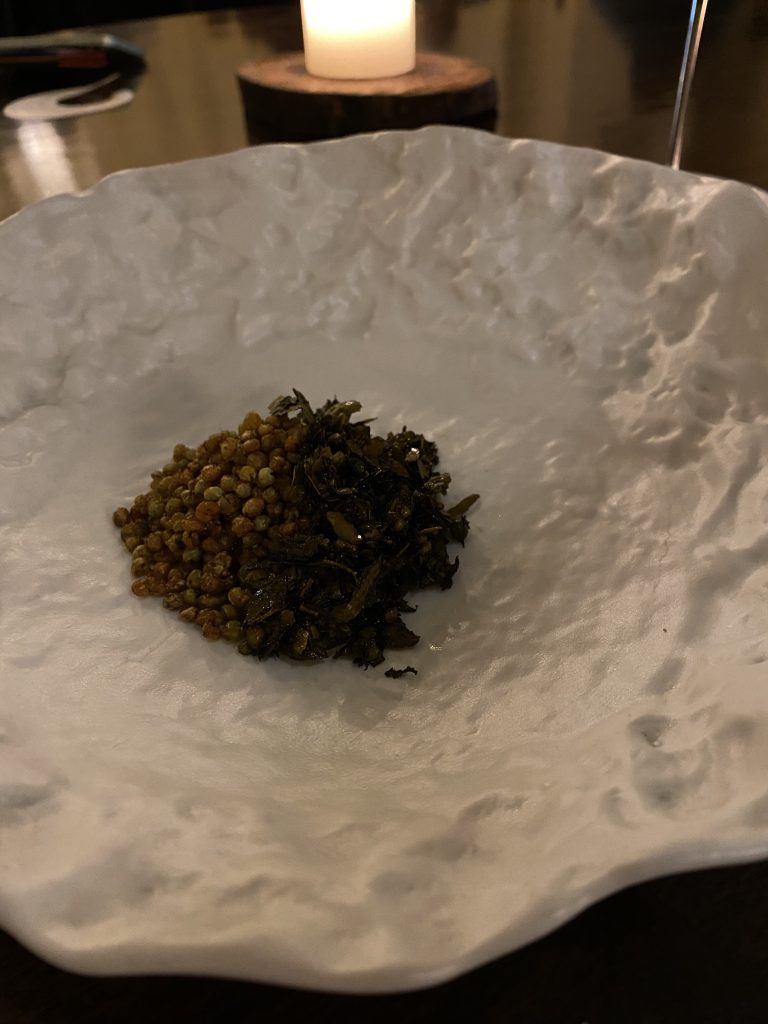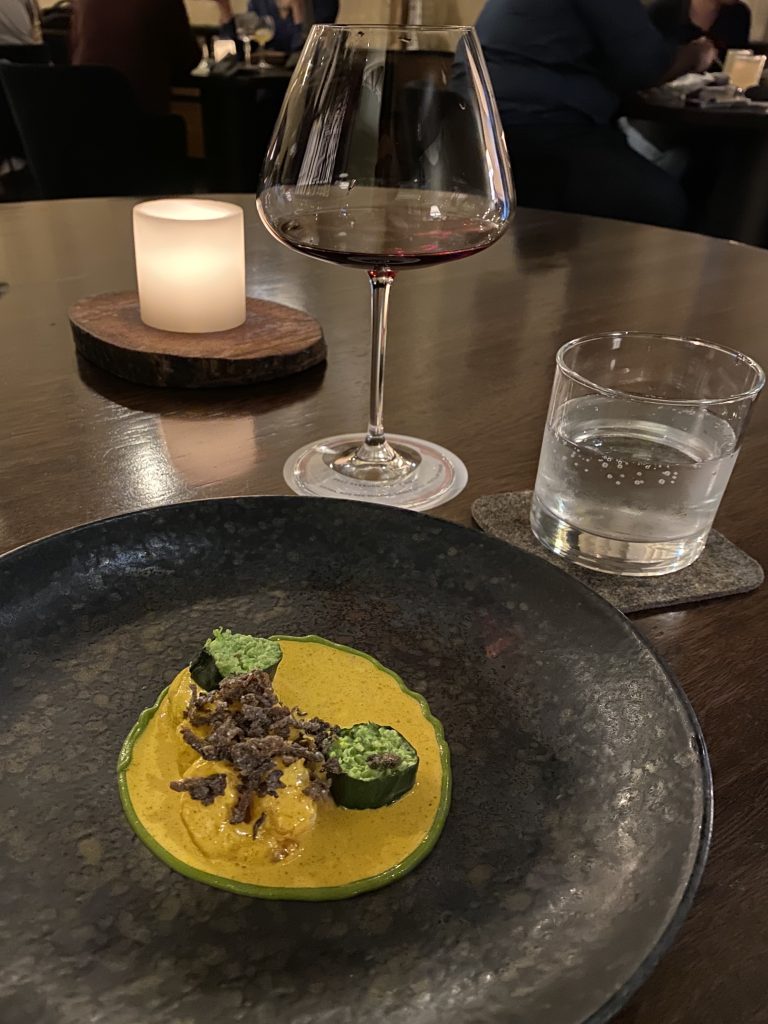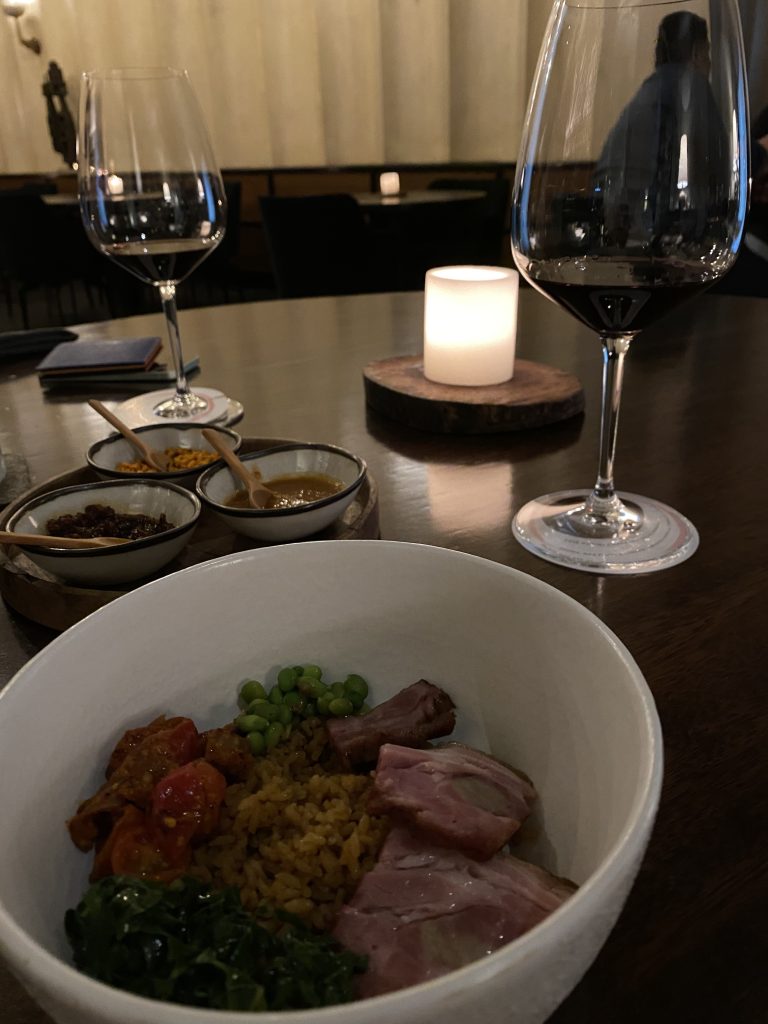 Masque restaurant is open Tuesday through Sunday (lunch only) with two seating's taking place from 19:00 and then again at 21:30. We did the latter, with the dinner service complete just before midnight. Reservations are essential and require a deposit payment, all of which can be arranged through the restaurant's WhatsApp business account.
The Verdict
Just go. Every few months Masque's tasting menu will evolve with what's seasonal, which is a fantastic excuse to revisit time and time again if you frequent or live in Mumbai. I tend to approach every restaurant visit with a touch of nonchalant indifference, as even with buckets of awards and accolades, you never quite know how the evening will turn out. If there ever was a menu that blew my socks off, this was it. Bravo.
Restaurant – 8/10
Experience – 9/10