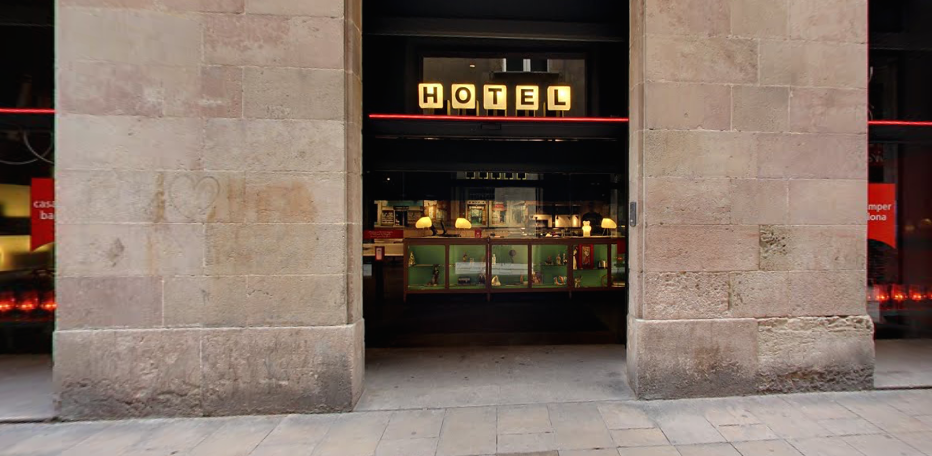 I want to rave about Casa Camper. Perhaps a little out of place amidst all my other luxury hotel reviews, but I have to admit I'm slightly biased. My very talented friend Susana from our hotel school days is the GM of Casa Camper, and what a wonderful job she's done to bring service culture and customer centricity to the heart of the guest experience.
Camper should be a brand we're all familiar with – a global footwear giant hailing from humble Mallorquin origins, they're known for their quirky designs and unusual stores. However not everyone will be familiar with their two design hotels in Barcelona and Berlin. The Barcelona property is located in the Raval district, an area off Las Ramblas that's gone through a complete revival in the last decade. The vibe is modern, urban and dynamic, with plenty to see and do including access to the excellent Museum of Contemporary Art located just around the corner.
The staff are warm and accommodating, helpful without being intrusive and genuinely eager to ensure you get the most out of your experience. While the beds are comfy and the linens/towels of high thread count, some might find the decor a little basic. Our room consisted of a bedroom on one side, and a sitting room found to the opposite side of the corridor. This felt counterintuitive at first, but you later come to realize that having the distinctive quarters helps achieve real separation between work and sleeping spaces. The rain-shower experience is divine and I applaud the Hotel's eco credentials for water recycling and energy efficiency.
There's a rooftop terrace to catch some rays and the occasional sundowner when in season. Downstairs there's a 24-hour snack bar, where you can help yourself to whatever tickles your fancy, a reasonably well equipped gym and casual communal space to interact with other guests, work or just plan your day. Dos Palillos is the onsite Michelin-star awarded tapas restaurant done Asian style.
The Verdict
I would add the disclaimer that this isn't a hotel for everyone. I wasn't a fan of the abundant use of red (Camper's brand colours) in the bedrooms, and having a split bedroom/sitting area is a rather love or hate experience. But if you're a regular traveller, jaded by frequent hotel stays and in search of novel luxury, then the Casa Camper experience makes for a wonderful change to what would otherwise be just another hotel stay with good service. Think of it as an oasis of calm and pampering in the heart of Barcelona with a quirky twist.
And yes, that's genuinely a good thing.
Hotel – 8/10
Experience – 8/10