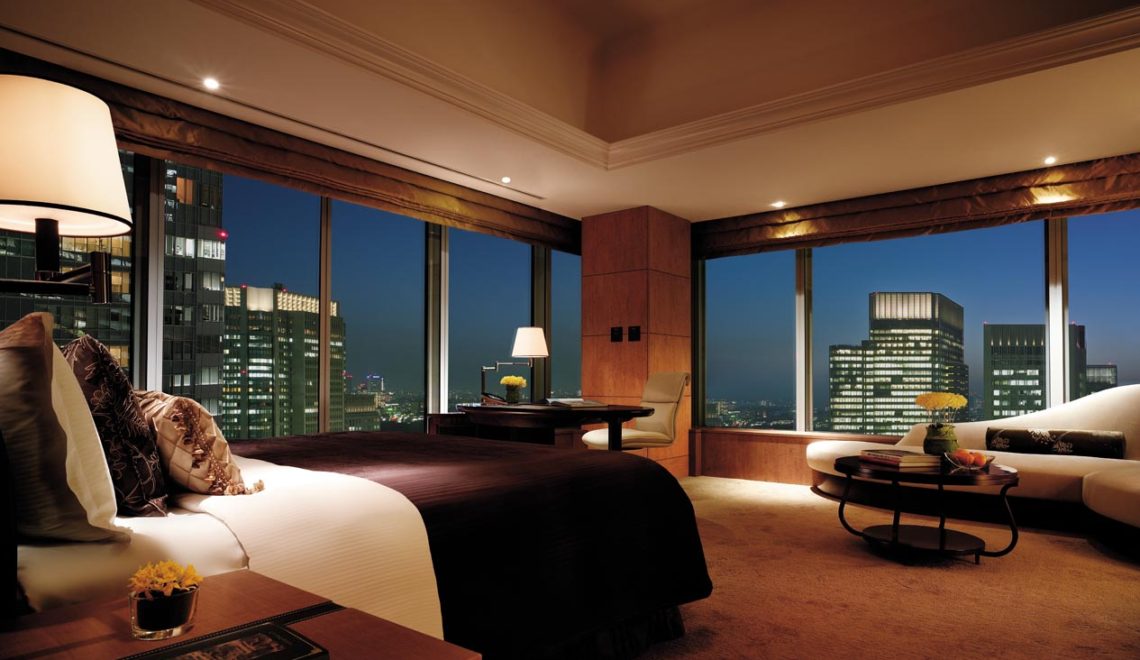 Is there any other place like Tokyo? This is a city that effortlessly manages to combine centuries old tradition and culture, with a view of the modern world that's brashly contemporary and cutting-edge. There's a quiet confidence in the air and the city has its own distinctive beat where just about everyone you encounter is unwaveringly polite and efficient. This is one of my favourite cities in the world to visit because there's always something interesting to see or do,  and its one of the very few places on earth where you can still feel like a complete alien!
Our home in Tokyo was the Shangri-la in Chiyoda, located just above Tokyo Station, making it a really convenient option when travelling on the Narita Express. This was one of the best hotel stays I've experienced in a very long time. Despite having what I would describe as the worst case of jet lag in my entire life, I couldn't have wished for a more able or willing host to ease us into Japan.
The hotel is hands-down superb. We were welcomed downstairs by the friendly bell staff, who effortlessly took charge of our many suitcases, escorting us up to reception. They were friendly and proactive in all our encounters; from writing little cards to hand to taxi drivers with our destination written in Kanji, to chasing after us with spare umbrellas knowing the weather was forecasted to rain, they're probably the best front of house team in Tokyo by a mile.
We were given access to our guestroom despite arriving mid-morning, which was a welcome relief.  Our premier room was of gigantic proportions, functionally well organised and contained all the right luxury amenities you would come to expect from a Shangri-la property. Expectations aside, there were still small delights and surprises we'd find in our room daily, in the most unexpected of ways. The comfy yukatas became my uniform attire for the entire stay, and I'd begrudgingly change to go down for breakfast or a drink during cocktail hour, only after I had an opportunity to splash about in the cavernous rain shower with a full view of the city.
The hotel operates in hushed tones with a rather zen-like state of calm. The staff are otherworldly in their polite discretion and efficiency. The service we encountered was always impeccable, just adding to the whole experience of being cocooned in comfort. We didn't eat at the hotel's two restaurants, but we did order room service and had breakfast included in our rate. As one would expect, this consisted of an infinite choice of a la carte options, and I was especially pleased with the excellent coffee and dazzling array of french pastries.
The Verdict
The Shangri-la was the perfect luxury hideaway to ease in to Tokyo and work off the jetlag bug. Very highly recommended.
Hotel – 10/10
Experience – 10/10