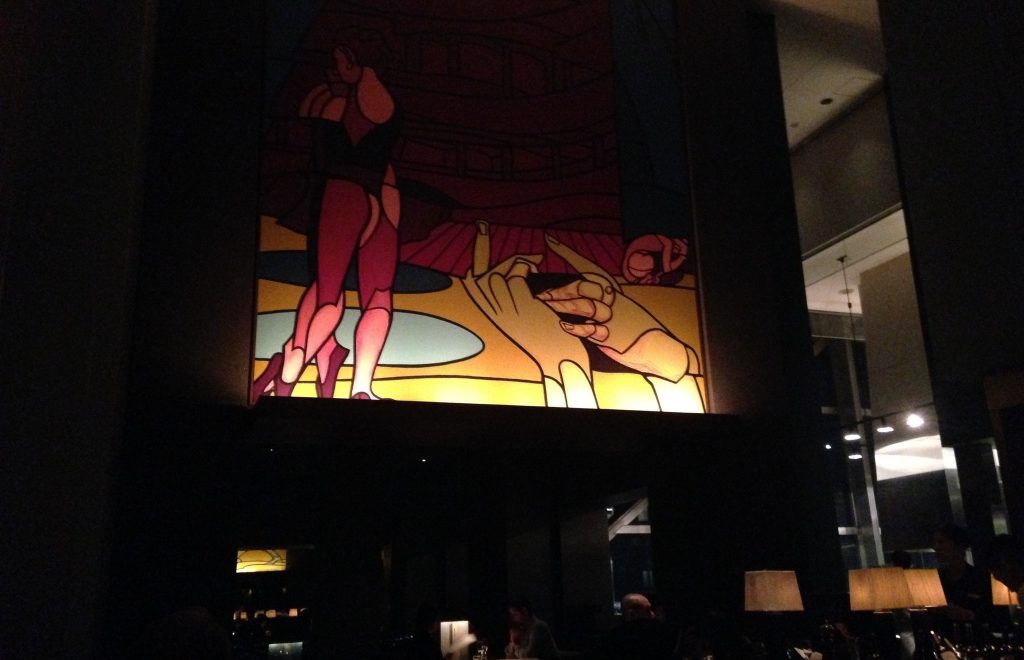 Set to the backdrop of Tokyo, the subliminal Lost in Translation deserves its place among my all-time favorite movies. A tale of kindred spirits, united in seeking a purpose to life through much soul-searching, Tokyo is the unlikely playground for the film's two main protagonists. From neon karaoke nights in Roppongi, to the crazy video game arcades in Akihabara, to indulging in Japanese delicacies in one of the city's numerous izakayas, iconic moments from the film have lent themselves as inspiration when I've sought after things to do during my travels. And it doesn't get more iconic than a visit to the New York Bar & Grill at the Park Hyatt Tokyo.
Located in Shinjuku, the New York Bar & Grill occupies the 52nd floor of the hotel, enabling sweeping vistas that stretch as far as the eye can see. The labyrinthine setup requires you to take two different sets of elevators, which offers a nice opportunity to see different parts of the hotel's public areas. Very muted and understated in a way only the Japanese can master. We were lucky to be given a table directly by the panoramic windows, and as we were being seated, the live jazz quartet were in full swing under the gaze of the appreciative audience. Every table around us was occupied, with a real mixture of locals and international visitors. The wait staff were the epitome of efficiency, moving between tables and the open plan kitchen with an almost orchestrated precision.
In fairness, as far as New York-style grills go, the meal was just average. Make no mistake, the appeal here lies in the atmosphere more than the quality of the meal, despite the healthy price tag. I think we enjoyed sipping our Director's Cut Zinfandel from Francis Ford Coppola's estate, watching the sparkling views of Tokyo beneath us more so than the food itself. One other annoyance was the fact that we needed to pay an additional cover charge (after dropping a substantial amount of money on dinner and wine) to continue our evening drinking in the adjacent bar. Unnecessary to say the least.
The Verdict
Dining at the New York Bar & Grill isn't just about the food. Next time, I'll probably opt to stay at the Park Hyatt so irrespective of whether I dine here again, I'll still have the opportunity to recreate my Lost in Translation moment, enjoying a drink at the bar in the company of some live jazz. Go and enjoy the experience… life is too short.
Restaurant – 7/10
Experience – 9/10