Travelling the world in pursuit of unique experiences often involves immersing oneself in to local life, rather than subscribing to the view of any one influencer or resource. The result? Stumbling across hidden gems along the path less followed, which always makes for a more authentic experience, especially in a dynamic city like Buenos Aires.
One of the most vibrant, exciting and beguiling of cities you'll ever come across, Buenos Aires will pull at your heartstrings and deliver on the promise of a magical travel experience unlike any other. Here's my top travel tips Highlife-style:
1. Casa Coupage
There are not enough superlatives to cover our experience at Casa Coupage, and the team behind this closed-door restaurant will add a special something to your dining experience. We indulged in the perfectly portioned tasting menu with wine pairing, and Ines the sommelier deserves a medal for her sheer passion and tenacity to match wine's to our fussy palate. This was a food triumph on every level and we left feeling jubilant on our last night in Buenos Aires thanks to the care and attention put into the service. Highly recommended.
2. Tigre
In search of a break from the urban madness that is BA, one afternoon we joined the masses of commuters at Retiro station and took the overground train to this river-side part of suburbia. For the bargain price of a 7 peso return ticket (£1.10 GBP or $1.60 USD) you can spend a few hours walking along the riverside promenade, having a spot of lunch in one of the waterfront restaurants, and popping-in to visit the fabulous belle époque Fine Arts Museum.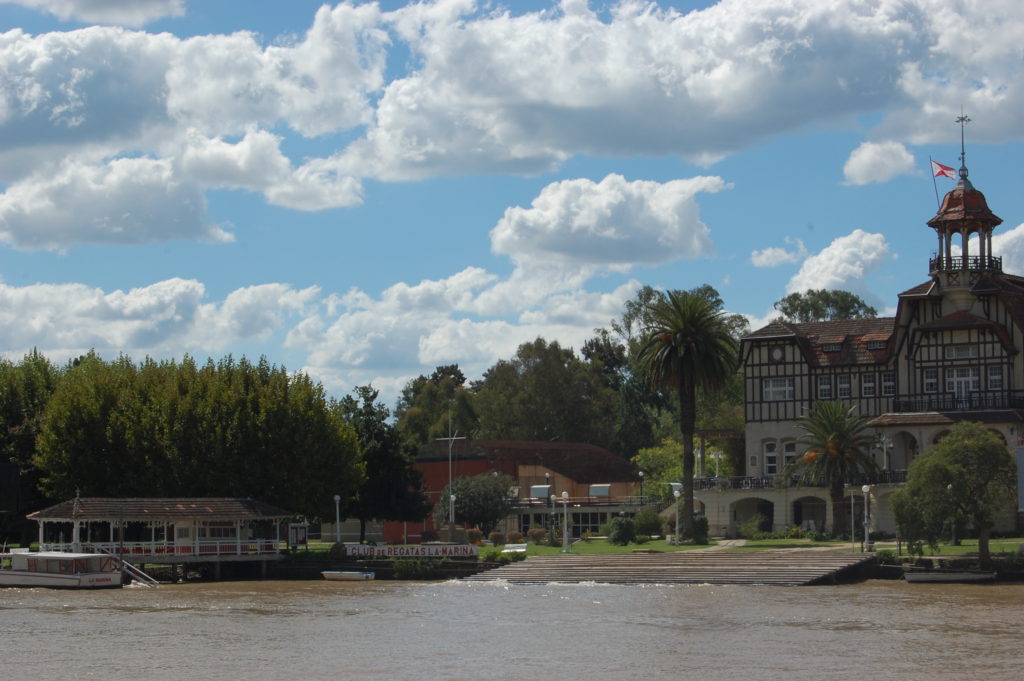 3. Mercado de Pulgas
If you plan your week accordingly, an hour or two at this weekend flea market can reward you with some real gems. Travellers often focus on the markets in San Telmo, overlooking what we consider to be a superior version of antique/retro artefact hunting. Located on the eastern parameter of Palermo Hollywood, this place is less tourist prone, which is also reflected in the prices. You'll need patience and stamina to browse through the endless kiosks, but it's worth the effort for a piece of Latin America memorabilia. Just don't go before noon, as many vendors will have only just arrived.
4. Palermo Hollywood/Collegiales
In comparison to our 2007 trip when Palermo Soho was just on the up and coming. Six years on and the area feels like it's lost some of its charm, perhaps a victim of its own success. Visitors don't often venture beyond the train tracks that divide Soho from Hollywood at the Godoy Cruz junction, and continue to do so at their own loss. Palermo Hollywood still feels a little more authentic, less polished and far more interesting than its sister barrio. The hipsters are moving in fast and furious, so it will be interesting to see how much this area gentrifies in the years to come.
5. Tarquino Restaurante
Around the corner from the Park Hyatt, Tarquino is a very impressive outfit thanks to an inventive and well thought-out menu. Portion sizes are more in line with what we're accustomed to in Europe, so you don't feel like you need to run a marathon to work off the meal – as can be the casein BA. Care and attention to detail is evident through-out the varied dining options: swordfish that was tasteful and fell apart at the touch of a fork, a warm parmesan amuse bouche with a green olive explosion and cold melon soup with a crown of shellfish tingled the taste buds – all highlights of the evening. 

6. MALBA
BA's answer to the modern art temple, this is a small and manageable museum that houses contemporary visiting exhibits alongside its permanent collection of South American works including pieces by Frida Kahlo and Diego Rivera. Located in the well-heeled Palermo Chico area, we were lucky to catch the Tracey Emin retrospective during our stay.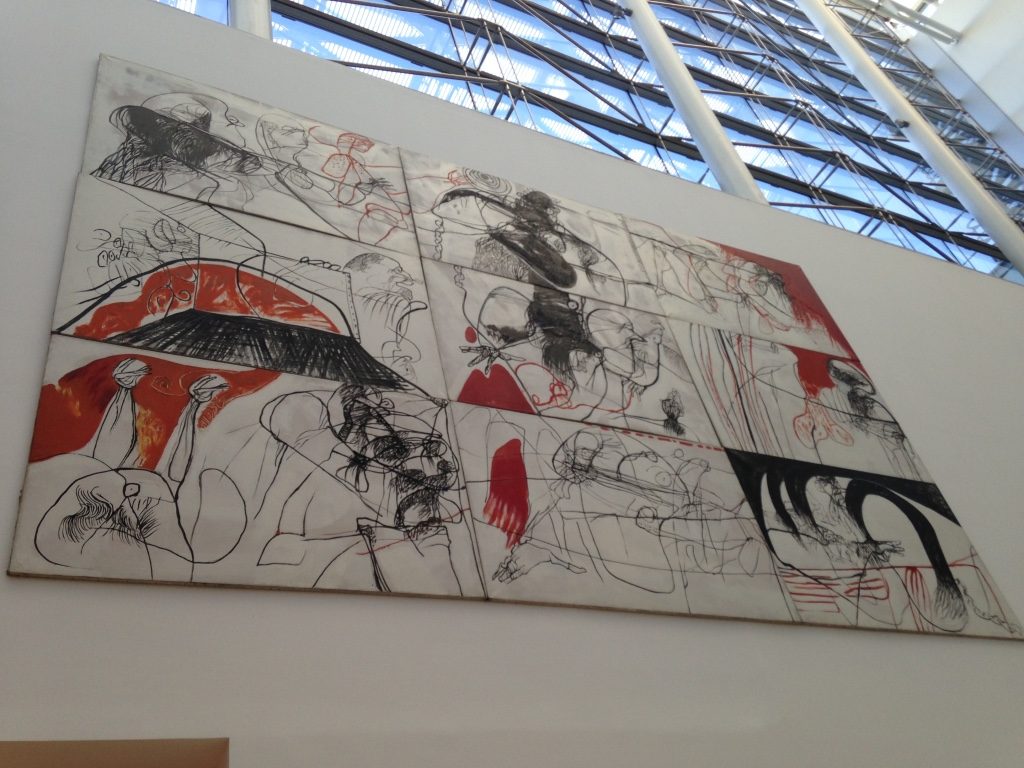 7. Buenos Aires Parks
This city's urban planners should be applauded for how they've skillfully integrated publicly accessible green spaces into the day-to-day fabric of its barrios. Palermo in particular plays host to numerous parks and outdoor recreation facilities. A long run along Avenida del Libertador with hordes of like-minded Portenos was an immensely enjoyable, if not necessary experience after weeks of dining out.
8. Ice-cream
Has any other City had such an affinity towards eating ice-cream than in Buenos Aires? The jury's still out, but you can rest assured that every flavour and ice-cream peccadillo under the sun is catered for across the City's numerous ice-cream parlours. More a right of passage than optional experience, and our pick of the bunch goes to Lucciano's.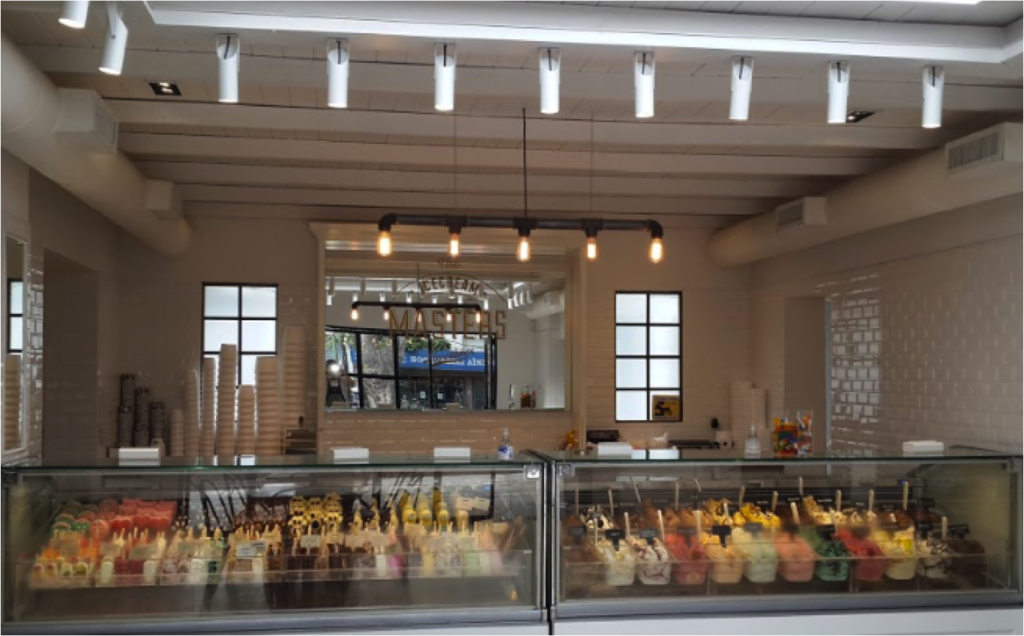 9. Street Art on parade
Everywhere you turn, BA offers a constant visual assault on the senses. No where is this more evident than in the glorious street art on display on all corners of the capital. You won't have to venture too far in search of artworks, and there's even a whole walking tour devoted to doing the rounds of artworks.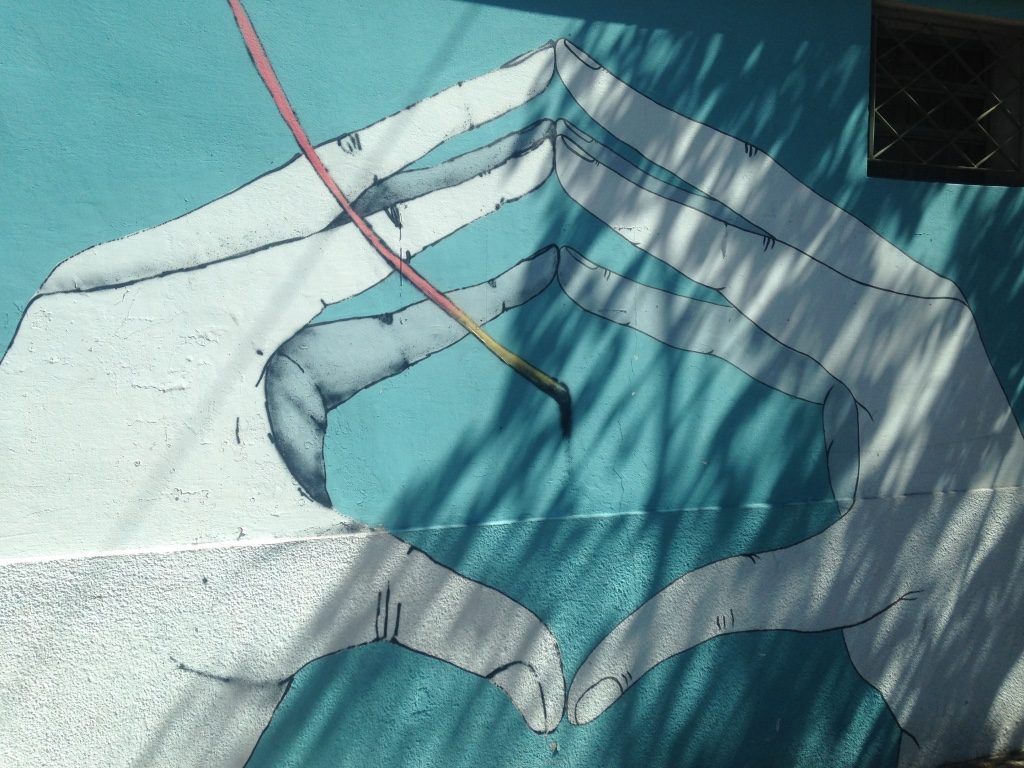 10. Flying to/from Jorge Newbery Airport
We took several short trips during our stay, and always made a point of booking flights in and out of Jorge Newbery Airport. Commonly referred to as Aeroparque, you often don't get a fully-fledged (albeit short-haul travel) airport within such proximity to the City. You can go from curb to airside in minutes, and it's only a short taxi ride from any location within the city centre. Beats the long journey times to Ezeiza International Airport any day.