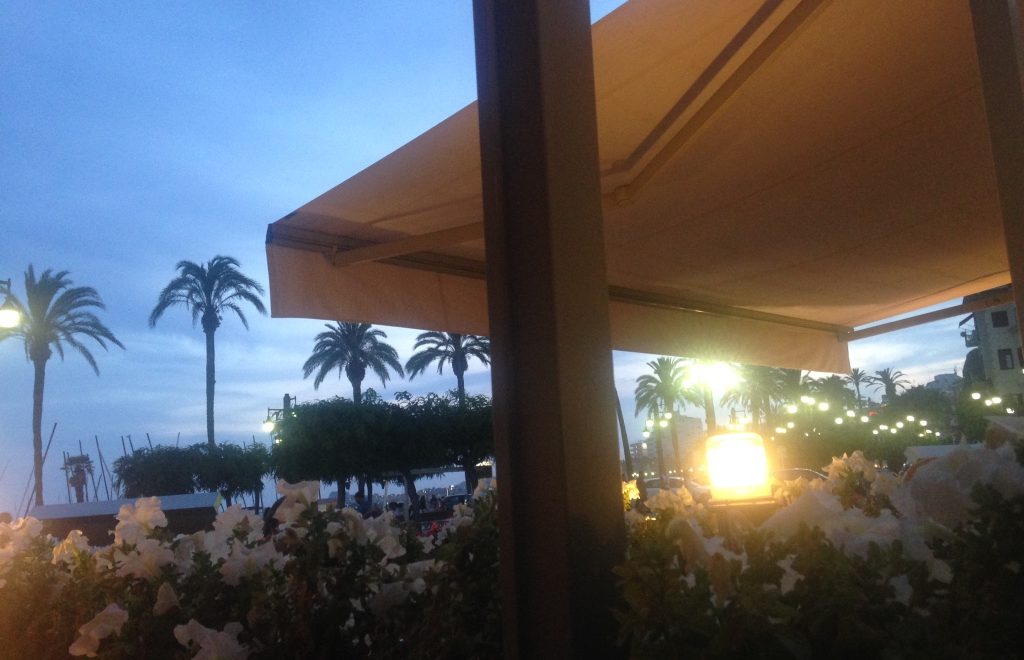 Those in the know about where to dine in Sitges, will be familiar with Fragata. This restaurant definitely has something, perched in its commanding location overlooking the beachfront promenade, it's like the grand dame of the strip. And rightfully so, in a beach resort known to be among the priciest in Spain, yet one that's in dire need of sophisticated dining outlets.
Much of its reputation is deserved; the open air terrace is chic and sophisticated, with crisp white tablecloths and gleaming tableware doing their part to pull the experience up a notch. Once the sun sets, there's just the right amount of ambient lighting to prepare you for what is a very Mediterranean affair – fresh seafood of every category, the requisite Spanish staples, copious amounts of cava and Albariño on offer and service that's surprisingly efficient without being rushed.
The food is good. My starter of grilled squid and roast peppers was pretty flawless, and despite having a tad too long a wait for the mains, they were again rather good. Mussels in white wine and seafood stock, topped with monkfish was a hearty finish, followed by ice cream sorbet and more cava.
The Verdict
Where it could be exceptional, Fragata falls slightly short thanks to minor annoyances. There's an element of needing to be firm when being shown to your table: a request for terrace seating when making your booking will get you just that. However not all outdoor tables are equal, as you'll soon come to find out. This is a place that's equally as popular with locals, so there is an aspect of prioritising regulars first during service. It can irritate when you've been waiting for your food to be presented, only to see the table next to you being served despite arriving a good 30 minutes after you'd been seated. But go – there's very little to fault here and it's a right of passage for every discerning diner who makes their way to Sitges.
Restaurant – 8/10
Experience – 8/10